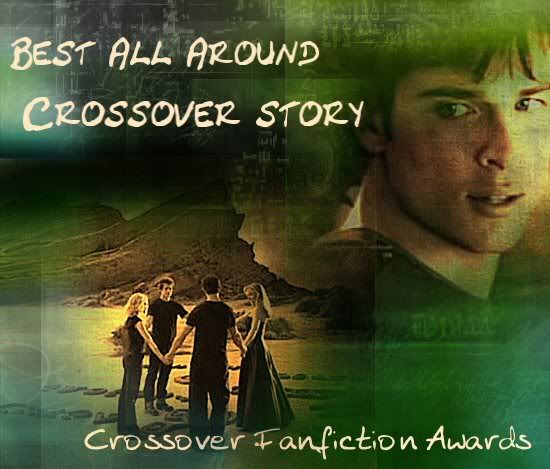 Freak Nation
Author: Hotaru
Email:
cool.o@interia.pl
Translator: _liz
Email:
liz_17@interia.pl
Category: crossover with Dark Angel; X - tremer (Alec/Liz), after TEOTW and Love Among the Runes.
Prequel to
'Toy soldiers'
, 'To, co najwazniejsze' and 'Milosc czy kochanie aka zabowa opowiesc' (both don't publish and don't translate yet).
Rating: Mature
Disclaimer: I don't own it. "Roswell" belongs to Jason Katims, Melinda Metz, WB, and UPN. "Dark Angel" belongs to James Cameron, Charles H. Eglee and Fox.
Summary: after TEOTW. Future Max left. Liz takes a walk to the park in the night and is assaulted. Max G. saves her. After that... you'll just have to read. Oh, and Biggs is still
alive.
Time in story - from Roswell. The Pulse happened in 1989. The year now is 2000. Alec is 21 years old, Max G. 20, and Liz 17.
This story is written in the first person.
Ciekawska_osoba, _liz and lyra - thank you for your help, patience and ideas.
Prologue

I wonder what else fate will put on my way. I mean something like: another enemy, someone playing God or another friend, who was going insane just because of the feeling... Why am I thinking about it? Why am I writing, although I haven't done it for a very long time... Hm, I guess it's time to look back at those last months which turned my world upside-down . Not only my life, that of those who live on Earth, including Aliens.

Although the last months of my life haven't been simple or easy, I don't regret any second of it. This time has forced me to grow. I've found my place in this world. And maybe love. I don't know that yet. Why? It's simple, simple as can be. True feeling is only when it's mutual. It took me a really long time to understand it. But now that I'm aware of it, I'm not going to waste time...

Life has taught me that there can be a lot of surprises. Sometimes my mind is haunted just by one question: What would have happened if I hadn't gone for a walk after Max's departure? Usually I reject that kind of consideration. It causes too much pain, too much bitterness. Some part of my life would be at least false. What am I saying! All my life.

Besides... or should I say first of all, I don't want him to think that I regret it... I would go through it all even ten times, just to meet him again. He brought hope to my life. Hope that I can feel. Hope that we make own future. Although I'm scared of what this future will bring, what will bring the year 2014, I'm not scared of the future. There's hope in it. Thanks to him.

1.
Great idea? I think I've lost my mind. Really, only some kind of idiot would go out for a walk in the middle of the night. Alone. To a park.
But I couldn't stay in my room. It was suffocating. Wherever I looked, I saw Max begging me to give him up. Give up all those years of happy marriage... maybe it wasn't life inside a little white house, a garden and a white fence. But when I look at the man who in a now unexisting future was my husband, who belonged to me for all his life, I feel the salty taste of my own tears.
Max, who I know today wouldn't believe neither me nor Future Max. He wouldn't believe that love can destroy the world. Probably I wouldn't have believed it either. My heart still doesn't get it. My mind is trying, it calculates, searching for any blanks in Future Max's theory. A huge part of me is screaming and crying in agony, while outside... I look into a shop window and what do I see? Nothing's changed. Maybe the only trail of what happened are the tears in my eyes. Indeed. No wonder Max preferred to be with Tess.
Tess. Tess Harding. She's everything that
I'm not
. She's pretty, enticing, she has power and royal origin... She beats me even in my scientific passion. All that I earn with hard work, she gets just with a snap of her fingers. Thanks to her alien origin Tess really uses her brain... she can have everything I've been dreaming about since my childhood, and she doesn't even care about it much. But in this moment, in this dark and cold street, I don't care about dreams, future or anything else. All I want is to see light in Max's eyes. Knowing that I extinguished it... I have caused him pain... I've destroyed everything that was precious to me, his heart... And it just shattered me into pieces.
Maybe someday I will put myself together. I have to. Just because of Max thought I will be happy with a normal human. The urge to make his wish come true is stupid and naive... but now it's the only thing I can think about. Everything that's left. Everything I got.
The hell with it. It can't hurt more than now, right? They say that time heals all wounds. I'm not talking about knowledge that I broke the heart of the only man I loved. I mean, what can hurt more than the man you love coming back from the future and saying that your love,
his
love was a mistake? That he regrets it? He regrets every moment, every kiss, every smile I gave him... he regrets the love that connected us for all those years?
What have I done in a past life that I have to hurt the people I love? I know I'm just a human... but still... Am I really that different from Max? Maybe it's not about differences but about something deeper? About... destiny. But does this destiny forbid him to feel? What's wrong with humans? What's wrong with me? Why do I have to hurt, and then... then live with the consequences, with the guilt for what I have done? And it doesn't matter that our world will survive. I broke the souls of those who I love! What can be worse? What can be worse than taking away somebody's will to live? Just because of one evening. Just one night is enough to change everything. I mean
everything.
My own reflection in a shop window makes me sick. So I turn around and just walk away. What else have I got?
~ * ~ * ~ * ~
I blink. The light is sharp, so I blink again. Then it comes back to me.
Shop window. Walk. My wonderful mood. And suddenly
bang
, straight to my head. I think.
"Oh, you woke up..." I hear a young, definately female voice. I tense. No. Not because I'm afraid. Am I even afraid? I don't know. But... it's the first thing, the first situation, which Max hadn't mentioned. Something that hadn't happened then.
Suddenly the light is turned out and I see a girl. She's slim, but something in her profile is telling me not to trust her appearance. Watching her makes everything in me scream:
danger.
I don't know where this feeling came from. I choose to ignore it and I ask faintly: "What happened?" My voice is hoarse. I wonder why? Probably because of all the swallowed tears.
The girl makes me calm down just with her smile. Although the strange feeling of danger still bothers me, I let her smile enter my heart.
"You've been attacked. I found you unconcious on the sidewalk two hours ago."
I search my pockets desperately. Wallet and documents... there isn't even any trail of it. Great. I had my monthly allowance there.
"You remember who you are? Where are you from?"
Now indignation fills me. Why wouldn't I know all this?
"Of course. I'm Liz. Why do you ask?"
"You have a really big bruise. You should go to a doctor."
"Oh..." is everything I say. I look away and look around the room. Motel room. Not exactly luxurious, but not too bad. Simple, impersonal, like all the others in Roswell.
Uncertainty comes back. I look at the girl, who still holds her hand on the switch. She's pretty. Smooth skin, sweet, almost childish countenance contrasting with full lips. Her eyes are pure dream. Deep and mysterious.
I guess she noticed my gaze, because she wriggles uncomfortably. So I sit back down on the bed. Surprisingly I'm not feeling differently than two hours ago. Broken, bitter, desperate... oh yes. Besides the shattered heart and crushed dreams I'm fine. Like I hadn't been lying unconsciously for two hours.
"Could you call me a taxi?"
"Sure" the girl shrugs. No wonder. She doesn't want to have some kind of monster with tired eyes like me. "But how are you gonna get money for a taxi?"
"I work as a waitress... more than half of Roswell knows who I am. I'll go straight home. I'm sure my parents aren't sleeping yet, so there won't be any problem paying."
"Good." the girl reaches for the phone and after a few seconds it's over. Then I hear my conscience. The fact that I have changed the future doesn't mean I stopped being little Liz Parker, always nice and helpful.
"Hm... can I thank you somehow? You know, if you hadn't taken me from that street... who knows, what could have happened..."
Hm, it seems my life is build just from 'what would happen if...' situations. How did I lose control over my whole life?
The brunette hesitates for a moment, but whatever she was thinking about, she seems to fight it, because in the next second I hear a question which really shocks me:
"Maybe you know... where Nancy Parker lives?"
I roll my eyes at the ceiling. You're asking her daughter, girl.
"Crashdown. Find the most popular restaurant in Roswell and you'll find the Parkers. Nancy Parker is the owner."
It seems that this fact commonly known in Roswell rattles my savior.
"Really? How long?"
I ponder for a moment. My brain isn't working quite well if I have to think to remember when the Crashdown opened. My father opened it when I was a few months old. I grew up in the Crashdown.
"Seventeen years. The Crashdown is like an institution."
I don't know what amuses her... but she's starting to laugh. I see the lights from the taxi behind the window and there's no time for questions. As a matter of fact it's over.
"I guess it's my ride."
She walks with me to the car. When the taxi moves, I realize that I haven't thanked this girl for her help. I don't even know her name.