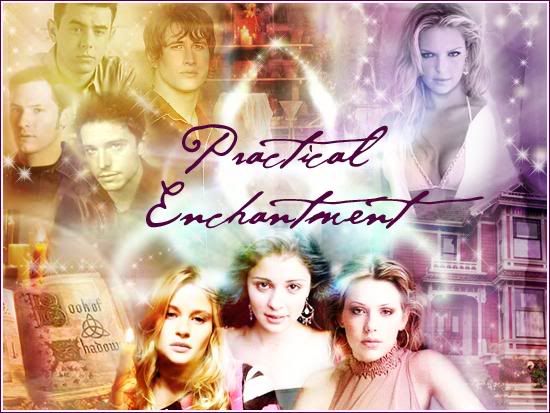 Big Thanks to Crashdown_51 for the amazing work on the banner!
Part One
Part Two
Part Three
Part Four
Part Five
Part Six
Part Seven

Under NO circumstances can anyone under the age of 17 read or participate in this RPG. NO if's, and's or buts...
Rating: Adult; Just in case.
Genre: AU, Romance,Drama
Pairings: CC but completely up to the cast if they want to change it.
Disclamer: I don't own anything, except parts of the plot. Please don't sue me.

Note: Slightly based aroung the movie/book Practical Magic. With a splash of Charmed tossed in for good measure. So there you go...
Maria & Liz Deluca are sisters.Their Father died at a very young age followed by their mother who passed due to having a broken heart. After their parents death the girls went to stay with their aunts who taught them spells and sorcery.
They soon learned they were different from other little girls. The Deluca women are natural born witches each having their own power which is both a blessing and a curse. For every man a Deluca woman loves is doomed to die. What doesn't help matters is that they are constantly battling demons and saving the world. At this point Liz, Maria, & Tess all live in the Maynor. They are the last three desendents of the Deluca line.
The girls have a "Book of Shadows" which they refer to during a crisis. Liz and Maria were born 10 months a part. Their bond in unlike anything of this Earth. They are as close as close can be especially between such different souls. Liz, Maria, & Tess make up the Charmed Ones.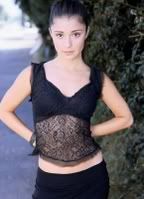 Elizabeth Deluca
:(22 years old) She is the oldest and most responsible. Grounded and connected to her roots Liz wants to stay in the little Town of Roswell and run her own botanical shop. Intelligence and rational thinking are her strong qualities. Her powers are a lot more developed than her sisters for she spends many hours praticing and learning her craft. Liz has the power of Telekineses. She can move things with her mind. She doesn't date ever. After she saw what love did to her family she decided to do what was best and never fall in love. What happens when she meets someone who makes her want to change her mind? An angel perhaps?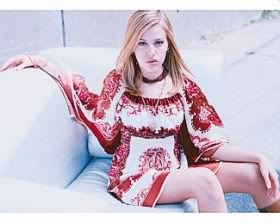 Marianna Deluca:
(22 years old) Is the younger of the two siblings and about as wild as you can get. The free spirit longs to rid herself of the claustraphobic town and see the world. However demon fighting takes up much of her time leaving little room for the freedom she seeks. Power wise Maria does not have an active power. Ria is an Empath (people who can sence how another person feels during high emotion) and is also Clairvoyant. She recieves premonitions of the future which helps them out when saving innocents ,but not so much with the demons.For that she takes self defense lessons which have allowed her to kick tail. Maria has it something awful for the bad boys and has had to have more than one restraining order inforced against them. She finds the idea of falling in love thrilling. Her spontaneous nature and need for excitentent leaves any men in the dust. Can she find a man whose rebellion rivals her own?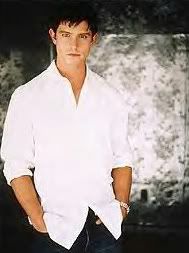 Maxwell Evans
(Immortal will never age) is a White Lighter. Basically a guardian Angel for witches. He has watched over the Deluca sisters their entire lives going unnoticed. He secretly in love with Liz but will not show it for it is against the rules. Liz has seen him around a couple of times ,but she thinks he's a doctor. He has the power to heal all wounds. Oh and he can orb in and out. (Kind of like teleport if you've never seen Charmed)
Michael Guerin
(Immortal will never age) What a tortured life he has led. Born half demon half human (His father is The Source his mother a mortal) he is always having to fight his dark side. Everyday is a constant battle. He used to work for The Source (Which is basically the Devil) But quit to try to be good. He has to live like a fugitve to keep from being captured by good and Evil alike. Michael is pyrokinetic.He has the power to throw balls of fire and to shimmer. (Demons way to teleport) but he tries not to use them unless he has too. Michael falls in love with the pure spirit he meets (Maria) only to find that he is meant to destroy her. He trys to stay away but something keeps drawing him back to her. Gives a whole new meaning to the term "fighting your inner demons"
Tessa Harding
(20 years old)is Maria and Liz's only cousin. Living in the Maynor with the two feuding sisters has been quite the expierence. The natural born peace maker has become somewhat of a buffer between the two. She too is a natural born witch. She poccesses the gift of freezing time. Which she uses occassionaly for personal gain ,but who wouldn't? She clearly embraces her wiccan nature by working at the botanical shop Liz owns. Tess is fiercly independent and strong willed. She has had many boyfriends in the past but nothing worth noting. She has not met a man who was not intimidated by her powerful nature. Until now....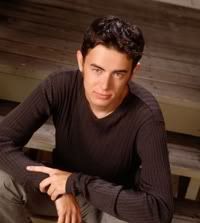 Alexander Whittman
(23 years old) is Liz and Maria's best friend. He has lived next door to the girls his entire life. While he may not have super powers he still does his part in fighting the scourge of the underworld. His smart aleck cracks and dry humor leave the baddies scratching their head. He uses his computer hacking skills to get info for the girls on a regular basis. Breakfasts together are a daily routine for them. Alex goes out on dates every once in a while, but "saving the world" tends to take up a lot of his free time. Managing his own computer programming company has made him, how do you say? rolling in the dough. He just wishes he could find someone who loves the real him.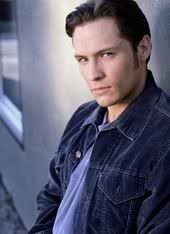 Kyle Valenti
(23 years old) is a fire fighter who causes a lot of ladies to feel heat. If you know what I am saying. He dated Liz in High School, but it was never serious. Still very close to the girls he is all the time fixing things wrong with their house. A lot of things get broken when demons are around. He is one of the few mortals who know their secret. While he usually likes to stay out of the spell casting process he has no problem whooping Demon tail with his bare hands. Kyle has not met the girl of his dreams. Then again he hasn't met Tess yet.
Isabel (Calypso)
(Immortal; Will never age) Enemy to the Deluca sisters to start with. She obtains the power of Cryokinesis. (She can turn a person into a block of ice.) She can also shimmer. The intense beauty is a caous Demon. Although from looking at her you would assume Super model. Many Many Many years ago she was in love with a man who was unfaithful to her. She feel it is her sworn duty to punish all men for what they have done to woman kind. Her Ice princess shell will be awfully hard to crack. I hope Alex is up for the job. The person who plays Isabel should start her off as a villian and slowly but surely redeem her once she meets and falls in love with Alex. She is not truly evil she only feels that there is no love left in the world.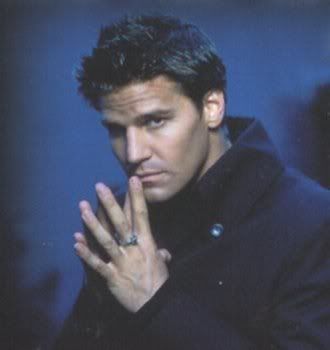 Sebastion Guerin AKA The Source
(Imortal One of the perks of being the root of all evil) Father to Michaelis and all around Bad due. He wants nothing more than to destroy all that is good. Starting with The Charmed Ones. The only woman he ever loved was a human (Michael's mother) and she was burnt at the stake after being accused of witchcraft. Blaming the mystics for her demise he took it upon himself to kill every witch he comes in contact with. His only links to the oustide world is his son(who has defied him) and his favorite Calypso (Otherwise known as Isabel) she too as begun to feel for the decript humans he loathes. He vows to bring them back to the dark side at all costs.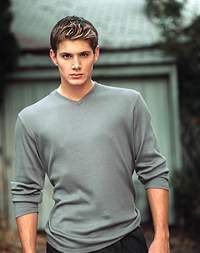 Dustin MacNeille
(18 years old) Dustin always knew he was adopted and never really cared he had two great parents who he loved and they him. Until his eighteenth birthday when he was involved in an accident. The official story is that he was thrown from the car because he was not wearing his seat belt. This was how he had survived the crash that had killed his parents. On his own now Dustin as begun searching for answers that only the past can tell him.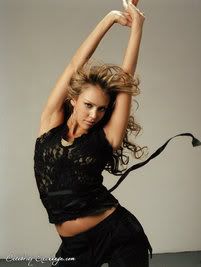 Charlotte
(Immortal) Charlotte was at one time in a relationship with Michael when he worked for his father. Then, when he turned to the good side, she left him, and became one of Sebastian's many lovers. She also trained for many years, becoming an assassin for hire. Sebastian often uses her, and has recently hired her to capture Michael. Her powers allow her to change her appearance, sense emotions, and blend into her surroundings. Which come in handy for her line of work.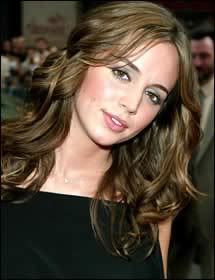 Zarifa Blair
(23 Years Old) She used to be a whitelighter, but when her first charge was so viciously murdered. Zar, as her friends call her,flew into a Rage at the Elders because they would not do anything about her fallen charge, cutting all ties with the Elders she has become a Vigilanty hunting and taking down demons. She has picked up a fair amount talent with magic and fighting in her time as a hunter.She can still heal and orb because her mother was a whitelighter
*Past Lives*
~Isabel in the Past~
Isabel Van Huesen

,
the only daughter of Baron and Baroness Van Huesen and sister of Maxwell Van Huesen.Isabels's been surrounded by love and wealth her whole life and trusts others easily because she has never known for anyone to mistreat or deceive her.She meets Scott and falls for his charms and thinks she has met the love of her life.Even though his quite younger brother Lysander,is the one she noticed first. Will all her beliefs and illusions be shattered by her best friend and fiancee or will love and friendship triumph in the end?
~Maria in the Past~
Born
Rosalyn Demarco
the only child of Lawrence and Emmaline Demarco. This fiesty red head has never played well with others. Her only true friend is Isabel and they'd been inseperable since birth at least until now. After her parents horrific death Rosa comes to live with Iz and her family although she doesn't seem to fit in to their cookie cutter perfection of a house hold. Frustrated that she can't seem to get anything right she rebels against everything she was ever taught. Such as loyalty. No one knows of her affair with Isabel's fiancee except for Lysander whom she despises. Will she come to terms with the her devastation caused by the absence of her parents in time to save the one good thing she's got left? Her friendship with Isabel.
~Liz in the Past~
~Tess in the Past~
~Alex in the Past~
Lysander
~Scott~
Scott
Coupling:
(As of now)
Max/ Liz
Michael/Maria
Alex/Isabel
Kyle/Tess
Michael: Fehr's Bear
Maria:FaithfulAngel24
Max:
OPEN

Liz:
madroswellfan
Isabel: KarenEvans
Alex:
FaithfulAngel24
Kyle:
Maougha
Tess: Daisymae24
Dustin MacNeille
Maougha
Zarifa Blair:
Aliensister
The Source:
madroswellfan
Charlotte
Fehr's Bear
You can always make up a new character, but you just need to make a bio and pic to run by me.