Title:
Behind Her Eyes
Author:
Tanya (behrsgirl77)
Rating:
ADULT(just to be safe)
Category:
M/L w/Aliens – That's right you are reading correctly.
Disclaimer:
I do not own anything but my thoughts. Roswell and it's characters are not mine, neither is the concept of how they came to be. I will put them back very used, but happy!
Summary:
These are becoming harder and harder to write. So let's see if I can try. Elizabeth Parker has been an actress since she was nine years old; she's beautiful, rich and famous. She is known as Hollywood's 'good girl' but lately her actions are not fitting into the mold of Hollywood standards. Max Evans has been fascinated with Elizabeth Parker since he was twelve years old. What happens when his wish comes true? Will he discover the secret that she holds just below the surface that she has fought so hard to conceal? Most importantly will he be able to just walk away and let her go?
A/N:
This is my fifth story this year (boy I'm a busy girl!), but my first attempt to write aliens into the story. So I will be wetting my feet so to say with this fic. I will not be divulging into how and why the aliens came to be, however I will give background throughout the story to better explain their situation. Feedback is greatly appreciated!
Special Thanks to:
Hybrid Angel for my beautiful banner and Earth2Mama for doing the grueling job of being my beta! lol!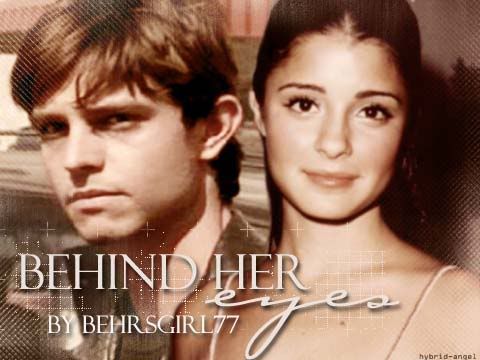 Prologue
"Last night at LA's premier club Ruby, Elizabeth Parker was spotted with her newest boyfriend, actor Josh Davis. The couple have been seen together for the past three months, so the question is, when will she dump him and move on to the next victim?"

"Last week we tried to get an interview with her and Josh, but as it has become customary for Elizabeth, she pushed the photographers out of the way, spouting on and on about her being tired of them always being in her face."

"We as reporters have to ask ourselves, when did Hollywood's good girl turn bad?"
Max Evans watched intently from his living room couch, the news story currently making headlines this evening. They just flashed a picture of Elizabeth across the screen and Max simply sighed heavily; placing his arms behind his head and leaned into the back of the couch.
"Why are you watching this crap Maxwell?" Michael enters the room just getting home from work, taking a seat beside Max. Why did Michael always have to ruin his mood? He didn't ask for much out of life did he?
"Well, hello to you too Michael! Have a shitty day? Come home to ruin mine?" Max says sarcastically to Michael without even turning his head away from the screen. They were still flashing pictures of Elizabeth across the screen and Max couldn't get enough of them. He thought she was so beautiful.
Michael sees the all too familiar lost look on his friends face; he was tired of watching him drooling over that girl. He quickly snatches the remote from Max's hands and turns off the television.
"Hey! I was watching that!" Max turned quickly trying to snatch back the remote to no avail. Michael was not relinquishing it, not until he said what he needed to say. Max was pissed off at this point. He was going to miss the rest of the story if he didn't hurry up and turn the television back on. He simply raises his hand and the television comes back to life.
"No cheating Maxwell! I have something to say."
"I don't give a shit Michael, I'm watching something so you can wait until it's finished." Max turned his attention back to the screen but noticed that the story was over with. Lifting his hand once more to turn the television off, he angrily rose off the couch.
"Are you happy now?! I missed the rest!" Max was furious, standing above Michael. That was it for Michael, standing up from the couch to face Max.
"Max I'm tired of watching you obsess over that girl." Michael didn't really want to argue with Max, but he was growing weary and concerned over how Max always reacts with regards to this girl…this girl he has never met, and probably never will.
"She's not
that
girl, She is like more than that," Max defended weakly. He knew he was pathetic. He was obsessing over Elizabeth, but so what? This is what his life was reduced to. If he couldn't have it, he could dream it...couldn't he? Surely there was nothing wrong in doing that right?
"Yeah okay whatever. Look shouldn't you be doing something else with your free time other than drooling over her? I mean what is the big deal? Yeah she's hot and rich, but she's a grade A, first class bitch."
"Don't talk about Liz like that!" Max grounds out at Michael. He doesn't even know the girl but he felt the need to defend her. He knew he was not far from completely loosing his mind, but he couldn't help it.
"Liz? You don't know her and you give her a nickname? God Maxwell…Wake up! You live in the real world. Get off of Fantasy Island…it's sinking buddy." Michael finishes with a dramatic plop back down onto the couch.
"Whose on Fantasy Island? And who has a nickname?" Tess inquired walking into the room, causing Max to groan out load. He didn't want to have this conversation with everyone in the room. Even though he and Tess are best friends he didn't want her to know about that, about Liz. He tried his best to hide it but thanks to Michael the whole house would know by tonight.
"Elizabeth…Liz, you know the love of his life and also if I could point out someone he knows nothing about! He gives the girl a nickname! What the hell is that about?" Tess walks further into the room and stands beside Max, placing a hand on his shoulder.
"Aww, I think that's cute." Tess says seriously, then breaks out into a full blow laugh. Max rolls his eyes heavenward. "Great! Who's next?"
"I give up! You guys would never understand. I'm not even going to stand here and defend myself or my feelings to the both of you!" Max turned to walk out the room when Michael's voice stopped him.
"You know Max…what would the people on our planet say if they knew their King was pinning over a movie star? Max turned around and walked back into the living room. He stood on the opposite side of the couch looking down at Michael and then back up at Tess. He knew they were just messing with him, but right now he wasn't in the mood. Right now, he was frustrated…mentally and physically frustrated to be exact.
"In case you forgot Michael…our planet is gone. It was destroyed by a war that ended several years ago. Years after we were born here…on Earth! So my only planet is this one, just like it's yours, so I don't have anything to prove to anyone."
"It's still a disgrace."
"What's a disgrace?" Max found himself quickly wishing for
Scotty to beam him up
! His sister Isabel had entered the room after hearing raised voices.
"Max." Michael quickly answered the question.
"Why?"
"Isabel, it's really nothing, you should be lying down. The baby is due anytime now so you should be resting." Isabel looked down at her protruding belly and rubbed on it gently. She couldn't wait to become a mother; the fact that she and Jesse could have children was amazing in itself. They always thought when they were growing up that it wasn't possible. However, a few months ago they found out it was indeed very possible.
"I'm pregnant, not cripple! So, tell me Michael…why is my brother a disgrace and to whom?" Isabel gave Max a pointed look, and then decided that she was more tired than she figured. She took a seat on the couch next to Michael.
"He's a disgrace because of his demented obsession with Elizabeth Parker!"
"It's not an obsession!" Max yelled, trying to defend his pride. He yelled out of sheer embarrassment. Not only did his best friend know, but also now his sister knew the truth He would make Michael pay, maybe not right now but when he least expected it…he will pay.
"Oh it's not? I'm sorry but who in this room owns every single movie she has ever made? Who in this room has every single interview she has ever done on tape? Who in this room has pictures of her secretly stashed…"
"Michael!" Max roared. He couldn't believe it; Michael was divulging every single dark secret Max kept. He looked right at Michael and he was fuming at this point. Having fun was one thing but to air his business in front of everyone was not cool.
"I'm sorry Maxwell, but maybe you need to go out on a date or something. Maybe that will help with your little obs…"
"Michael! Stop riding Max already! He likes the girl and there is nothing wrong with it. I have crushes on a lot of movie stars, it's perfectly normal." Isabel defends her brother, knowing all about his obsession with Elizabeth Parker. She knows he is a very private person; they all have to be because of who they are. Maybe Michael was right though.
"Max, when was the last time you went out on a date?" That was it! He was leaving the room. This was the worst day of this life thus far!
"Isabel, I'm not doing this again. You have Jesse; Michael has whatever tramp he's dating at the moment and Tess? Well Tess can date whomever she wants. I'm not going to throw myself into a meaningless relationship, knowing it can never amount to anything but lies." His sister had set him up on several dates throughout his twenty-seven years of life and they never turned into anything more than meaningless conversations and make out sessions.
"Max, you and Tess can always give it a go." Michael pipes in.
"What?! Excuse me, but I am standing right here! And Max and I tried that whole thing years ago and yeah that was just gross!" Tess scrunches her face in disgust. It wasn't that she didn't find Max attractive, in fact he was drop-dead gorgeous but they had tried to 'date' and it turned out horribly. That's when they decided that they were better as friends.
"Hey it was just a suggestion." Tess picked up one of the pillows on the couch and threw it at Michael.
"Must we always resort to violence Tess, you know…"
"Enough! I'm done! This conversation is over! We will not discuss my life anymore!" Max stated with finality behind his voice. That would leave no room for discussion.
He left the room shortly thereafter and made his way into his bedroom, closing the door behind him and removed his clothes. He stretched out across his bed in nothing more than his boxers and stared at his ceiling.
Max wished everyday that he wasn't who he was. He thought that maybe then he would have a chance. All the wishing in the world wasn't going to solve this problem because just like Michael pointed out minutes ago, he didn't know Liz and probably never would. And he wasn't suddenly going to become completely human!
He turned onto his side and turned off the lamp on his nightstand, closing his eyes. He then pictured the girl who captured his heart. He was twelve at the time, and they spent every night together since...in his dreams.
TBC...Shall I continue?