Title:
The Butterfly Loss
Author:
LairaBehr4
Summary:
Based on a challenge by Zanssoulmate08 (#3)
Liz begins to develop powers during 'Max In The City,' and Max helps her develop them. The two of them, alone and in close confines … the sky's the limit.
Okay, there's more to it than that, but you can check out the challenge and
see for yourself
. It's challenge Number 3, and rest assured I'm not stealing someone else's fic - at the time I agreed to do this one, my SN was Roswellfan4.
Coupling:
M/L with some Candy and Gazers on the side, if the mood strikes me.
Warning: There will be some M/T action, but I promise, it won't last long.
Rating: Adult
Disclaimer:
If any of this stuff actually belonged to me, I probably wouldn't have such a hard time paying off my Visa bill.
Author's Note
: While this is not the first fic I've written (well, started writing, anyway), it is the first fic I'm posting, so please, be kind!
Feedback is always appreciated.
I took this challenge an eternity ago, and I had some trouble finding my muse, but apparently she's back and brought some friends, and since I got my very first raise today (yay me!), I decided the time was right to start posting.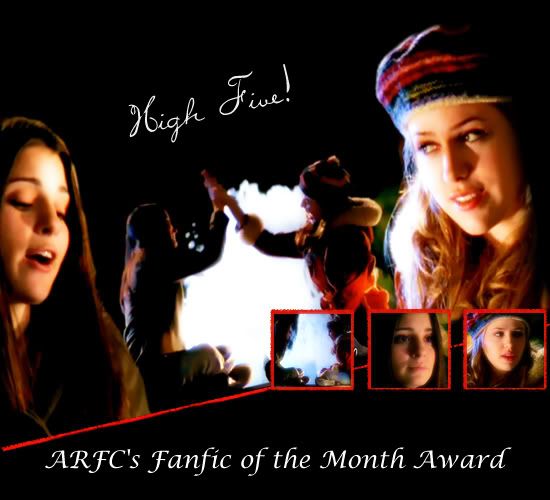 Thank you to ARFC for making this story their fanfic of the month for September 2006! Thanks, everyone!
Round 10 Awards Winner: Best Challenge Response: 'The Butterfly Loss'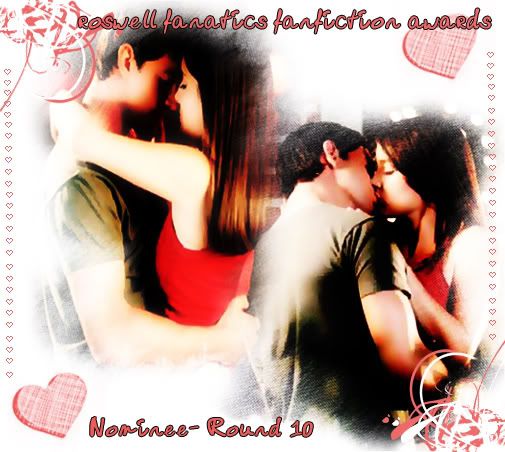 Round 10 Awards Nominee:
Favorite Post-Episode fic - The Butterfly Loss
Thank you to everyone who nominated and voted for this story! You guys are amazing. This is the first story I started posting, and the support I've gotten inspires me daily. I don't think I ever would have had the confidence to post anything else if it hadn't been for the response I got to this story. A thousand times thank you.
This GORGEOUS banner is by Lizard_queen - thank you, dearest.
Some lines taken from 'Meet The Dupes' and 'Max In The City'.
Setting: The Tuesday before Thanksgiving 2000.
The Butterfly Loss

Prologue
Liz teetered on the edge of consciousness, drifting between sleep and awake. Her dreams, if you could call them that, had been like a movie, with scenes of her life over the past fourteen months playing and replaying in her mind's eye. Often they flittered around in her mind's eye so quickly, that only a few details could be discerned: candles casting a fickle light on her balcony as a head of dark hair appeared over the wall; fortune cookies and a game of pool at Señor Chow's; strawberries flying through the air and landing haphazardly on the floor; and countless nights in the backseat of a faded green jeep under the stars at Buckley Point.
There were other scenes, too, from the much more recent past, scenes that had much greater detail to them to the point where they seemed to be showing on a 3-D Imax with surround sound and a scratch-&-sniff, complete with the heartache that accompanied them: morning sun beating down on the desert; a familiar leather-clad body peering in through her bedroom window; the face of the boy she loved looking at her through that same window, his features marred with a look that spoke of horror, disbelief, disgust and despair all at once.
This last memory was enough to turn her mind on completely, and while she refused to open her eyes, the tears still began to fall from them as she laid in her bed. She had been miserable enough since that morning in the pod chamber last May – forcing herself to keep her distance from Max had been so difficult, and she knew she didn't have the strength left in her to continue it much longer – but in the weeks that had passed since Future Max's visit, having Max be the one putting the distance between them had made the day at the pod chambers, the summer, and the first weeks after her return feel like a day at Disneyland by comparison to the desolation she now endured.
Like a ton of bricks, the memory of last night came back to her. He'd shown up at her balcony for the first time in weeks. She'd been sitting on her bed looking at pictures of them from a photo booth last March, before Tess had arrived, so lost in the memory that she'd felt nothing but happiness and hope to see him there as he'd been so many times before. But this time, the visit and the memory of it were anything but sweet:
*flashback*

"You said you wanted to be friends. And I thought about it. And I realized that ... that I can't be friends with you because I'm still hanging on to you. To what we had. So I decided to make a clean break."

"I'm...I'm going to New York with Rath and Lonnie and...and Tess...to the summit."

"Please, Max. You have to trust me."

"I guess that's the problem, Liz."

*end flashback*
He didn't trust her. He didn't want her. He didn't love her. Her mind sneered,
isn't that what you wanted?
She knew he had left for New York, and she could only hope that he would contact Isabel sometime today, and through Isabel, at least Liz could know if he was all right. She didn't trust Rath or Lonnie, or Tess that much either, if she was honest with herself, and she worried about him being with them alone.
Though she had yet to open her eyes, she knew it was getting late and that her father would be there soon to wake her up for her morning shift. Maybe she could stay in bed – she wasn't feeling well, her stomach was bothering her and she felt a little light-headed. It was probably just the last couple of days catching up with her, though, and she wouldn't be of any use to anyone or learn anything about Max by staying in bed. Slowly, she willed herself to open her eyes and sit up. As her eyes adjusted to the light coming in through the window and the new day beginning, she saw that the glass candleholder on her nightstand had somehow melted into an unrecognizable blob.
How did that happen?
Her scientific mind knew that even the most malleable glass could only melt at temperatures of at least 500 degrees Celsius, almost 900 degrees Fahrenheit, and she doubted that a candleholder would melt at such a low temperature. She reached out tentatively to touch it, and burned her fingertips. Deciding, however, that she had more important things to worry about than cheap candleholders, she got up to shower and get ready for what was sure to be a difficult day.
~~~~~~
Let me know what you guys think! TBC.