Winner - Round 13
Winner - Round 12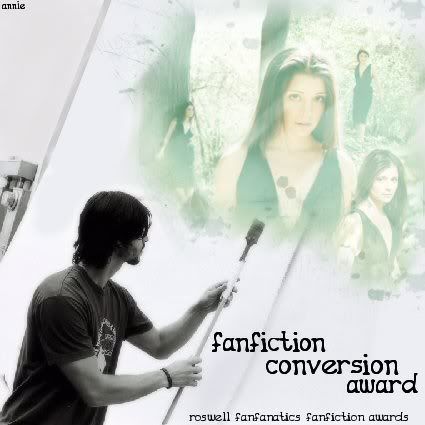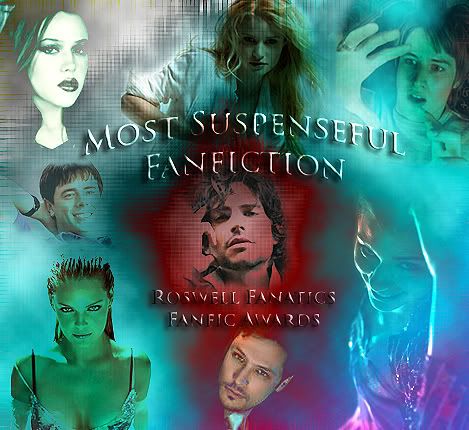 Winner - Round 11
Winner - Round 10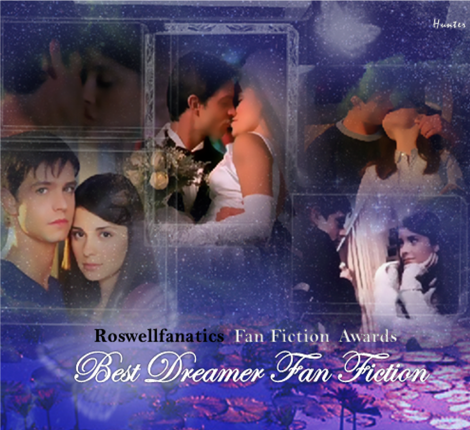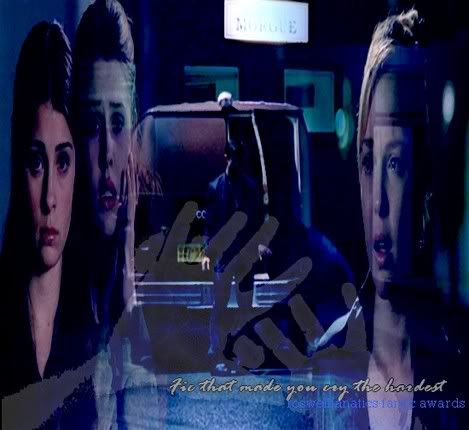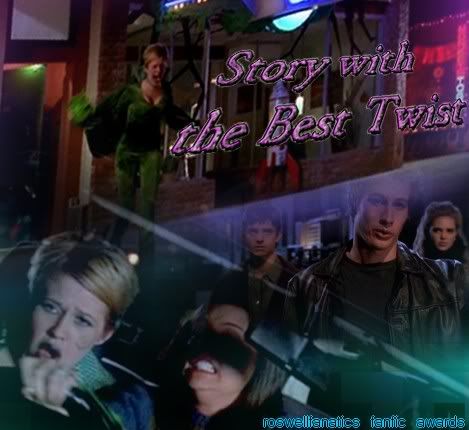 Winner - Round 9
Banner by LongTimeFan
Title: Burning to Feel
Author: Sylvia37
Rating: Mature/
Catagory: CC/UC
Disclaimer: I own absolutely nothing that is of any value including Roswell, any of it's characters, stories or ideas.
Summary: Future fic set after the events of Season two. After Tess leaves the planet with Max's son, Max and Liz have it out. Six years later Liz is back in Roswell for Michael and Maria's wedding after a long absence and she meets up with the past she tried to leave behind. But she finds out that everything has changed and that life for the aliens and her friends went on without her. Will she be able to continue on happily in her new life or will the Alien Abyss swallow her once again and threaten her new found peace?
Author Note: Whew, I hardly no where to begin. I've taken a while to post this because I wanted to have several parts written first and get it established the way I wanted it. For those of you who read my previous stories, especially ETY, it isn't anything like that so be forewarned. There are UC pairings in this and you know I don't issue dreamer insurance although you all know I'm a dreamer at heart. Don't let that scare you. I'm not saying it ends unhappily, just that I'm not saying how it ends.


This fic is primarily from Liz's viewpoint with a few other's thrown in, but the reader will have to find out along with Liz, what's going on with Max and the other aliens and the changes that have occured.

I want to say that in no way is this a bashing fic. It is just a version of events that could have occured after season two based on my opinion of the way the characters were left. Season three is an anomaly(in more ways than one) that has no bearing on this fic.

I would also like to say that I know that there have been many, many stories written about this subject matter, many of which were wonderful and original. I want to state that any similarity in events or dialogue or ideas is purely coincidental and unintentional.


A huge hug and thank you to Liz (IAmLongTimeFan) for the awesome banner and for being my beta and friend. Her help is, as always, needed and appreciated and her encouragement is humbling.

Last thing. I've missed talking to you guys and hearing from you so much. I was shocked and elated to see that ETY won more awards last round and I want to thank whoever voted for me. You guys rock! Hope you will all enjoy this fic. I solemnly promise that it will NOT be as long as ETY by a long shot. In fact, it will probably be significantly shorter unless I end up with more ideas than I have right now.

And hopefully I can update regularly. That's the plan anyway.

So....the scary, long AN is finally over. Prologue is set after the end of "Departure". I look forward to hearing from you.
Burning to Feel (Prologue)
He stood below her bedroom window, down in the alley like he'd done so many times before, staring up at the balcony, wondering if she was there. But this time wasn't like before. This time was probably the last time.
Max felt the heaviness of the last few hours…the last few days… weighing on him like lead, his emotions eating away at his insides, leaving a hollow shell.
That's what he was. A hollow shell. Whatever he'd been… whatever he'd thought he was… was gone, leaving behind nothing but a shell... a sick empty vessel.
The last year of his life ran through his mind like a bad movie that wouldn't quit and Max wished he could somehow… erase it… rewind it and start over… but… bitterness like acid curled in his stomach. He'd actually tried that before, according to Liz and look where it had landed him.
His life, and everyone's around him, in complete ruins.
Running a hand tiredly around the back of his neck, Max continued to stare up at the balcony. Was she there? Was she sitting up there on her roof, on one of her lawn chairs, journal on her knees as she wrote… or was she in her room crying…. wishing, like he was, that it could have been different?
Why was he waiting? Was it going to get easier if he waited? Was it going to be suddenly better if he drew out the inevitable? Because that's what this was. The inevitable conclusion of the drama they had been playing at since he'd healed Liz that fateful day in September two years ago.
Once, he'd thought there might be a happy ending… and he had to admit that a very small part of him wished that he would ascend that ladder and she would welcome him with open arms and tell him all was forgiven… but his practical side knew better… the side that had come to face reality so abruptly this brutal morning, when his very fragile world had fallen down around him in that pod chamber. In that moment when he found out that Tess had killed Alex, he was forced to allow her to leave the planet to save their son….
his
son… that side knew that there was no happy ending. There was no going off into the sunset on the back of a white horse. There were only here and now and the consequences of his actions facing him.
Anger momentarily pushed aside some of the other emotions eating away at his gut. Not just his actions. Everyone's actions. Max couldn't deny that he had made some incredibly bad mistakes… but he wasn't the only one.
He rubbed his face with his hands and looked at the rungs of the ladder again. This was ridiculous. Time to face the music.
Grasping the lower most rung, Max climbed to the top and peered over the wall. She was there, just as he'd imagined, sitting on a lawn chair, her candles burning all around. But she wasn't writing. She was just sitting, wrapped in a sweater, arms curled around her knees.
"Liz?"
She looked up at the sound of her name and saw him peering at her over the rail.
"Can I…"
Liz sighed and nodded, surreptitiously wiping at the tears on her cheeks. Max approached and sat down on one of the chairs opposite her.
"What are you doing here, Max?" Her voice was sad, her eyes showing that she wasn't sure she was really interested in what he had to say.
That look told Max what he needed to know. There was no happy ending. There was just an ending. He'd known it the moment he'd told them this morning that he had to find his son and had seen her face. It was the same face she'd been giving him for weeks, since before Prom.
The same face she was giving him now.
"I just came… to see if you were okay." How lame was that. Partially true, but lame nonetheless.
"I'm fine… no… that's not really true." Liz shook her head. "I'm not fine… but… I don't know exactly how I am."
Max looked down at his hands. "Look… Liz… I know this doesn't help anything… but I'm sorry about Alex. I'm sorry for what Tess did. If I had known… "
"What Max? You wouldn't have slept with her?" Liz finished for him, her eyes wide with sudden anger. "Well you're a little late. He's already dead and she's already pregnant so…" she stopped herself before she started screaming at him. "Look… I can't do this with you... not right now."
Max stared at her angry face for a moment, then got up and headed for the railing to leave, knowing that this had been a mistake. But before he could go over the side, his own anger got the better of him and he turned around.
"No… not this time. We're not going to put this off any longer. You brought it up, so why don't you finish it. Say what you have to say."
Liz stared at him for moment. "I already said it. Tess killed Alex and you slept with her. You slept with a murdering… lying…."
"You don't think I know that already? How do you think that makes me feel?" Max lowered his voice from where he realized it had risen. "You know I never wanted us… any of us to end up this way."
"Do you think that I did?" Liz asked, gazing at him in disbelief.
"Actually, I'm not sure what you wanted. I haven't been sure of that since last summer." He looked away from her. "Except that it hasn't been me."
Liz felt her stomach tighten at his words, part of her wanting to scream and ask how he could say that after everything she'd done for him… and part of her knowing that he had a right to question her feelings. "This isn't about you and me, Max… this is about…."
"Isn't it?" Max cut her off. "You have a right to be angry at Tess for killing Alex, and you even have a right to be angry at me for letting her into our lives… but don't lie to yourself… and to me about what this is really about. Be honest with me about that much, at least."
"What do you mean by that?"
"How long has it been since you've been honest with me, Liz? Was it when you told me you loved me? Or was that even true?" His breath coming painfully from his chest, Max saw his words hit their mark, but he felt no satisfaction.
"I… you know I loved you… how can you even… ask me that?"
Loved. Past Tense. Hearing that word from her lips was like acid on his already charred heart.
"I know that you told me you did. I remember it like it was yesterday. In spite of everything I'd just been through, it was almost the happiest I'd ever been." Max gazed at her, the expression on his face suddenly more hurt than angry. "I thought you felt the same way. You knew I couldn't just leave after we heard that message from the orbs. You made me choose between you and my family. I told you that nothing had changed. For me, it hadn't.
So they were going to dredge up old hurts. Liz swallowed at the pain of bringing up the past. "You know…why….."
"Yeah I do. You heard a hologram from 50 years ago of a woman none of us knew tell me that Tess was my bride and that I was a king of some distant planet. You were afraid… you felt like all of the sudden, there were bigger things… more important things than you and me and how we felt."
The look on Liz's face told him he was right, and he could see the underlying surprise as well. "Why are you surprised? How do you think I felt? I had just been told I was in charge of a whole planet… a place I've never even seen, a place I'd never even heard of."
Max's gaze pierced her. "My whole world had just turned upside down and the only thing I was certain of was you. I'd told you that I loved you. You said you loved me. You said that you wanted to be with me."
Liz's eyes slid away from his, guilt momentarily overruling the anger she was feeling. "You didn't… you had Tess… you had Michael and Isabel."
"I didn't have anyone," Max retorted in a near shout, but then his voice lowered, "no one that I wanted or needed, anyway."
He suddenly scoffed bitterly. "The only thing they wanted from me was to be this great leader, this king, something I never asked for…something I didn't want. All of them… Isabel… Michael… even you… no one asked me what I wanted, no one cared how I felt. I was seventeen years old, and suddenly everyone is looking at me like I'm supposed to have all the answers… like I'm suddenly supposed to know everything." He turned his back to her, his voice sounding suddenly thick "Somehow it became irrelevant that I had lived on earth my whole life…. that I had just spent two days being tortured by the FBI for not being human."
Liz stared at his tense back, her heart aching at the painful words. Did he really think that? "It wasn't irrelevant," she whispered "It's all I thought about while I was gone. You were all I thought about."
"Did you?" He asked woodenly. "How was I supposed to know that? You wouldn't even talk to me. You left me without a word to go to Florida for three months while I sat here waiting like some…pathetic …" he paused for a breath that spoke volumes, before continuing, " and then, when you finally did come back… you didn't even tell me. If I hadn't seen you on the street that day, would you have even bothered?"
"Max…." Liz began in a tight, anguished voice, but Max cut her off again, his feelings of inadequacy, his isolation from everyone who professed to care about him rushing to the forefront for the first time.
"Do you think I wasn't afraid too?" He finally turned around to face her, his tightly controlled expression giving nothing away. "Everything I believed in… everything I thought I could count on had been taken from me…but I was the one that everyone was relying on… so I wasn't allowed to show it. So I tried. I tried to be what they wanted…. what you wanted. I thought if I showed you… that if you thought I was doing what I was supposed to… that it would make a difference... that we could find a way to be together. And then…"
Max stopped, his eyes focusing on her bed through the window, a crease between his brows, and he felt the familiar lump of anger rise in his throat as he once again felt the unbelievable hurt that seeing her with Kyle had caused and the incomprehensible truth that it was all a lie.
Liz saw the pain of her actions reflected on his face… and her guilt over them blotted out the rest of her anger. God, how had this become such a screwed up mess?
"I'm sorry, Max," she said huskily. How inadequate those words were for something that had shattered both their lives beyond repair.
Max swallowed, forcing himself to say, "You thought you were doing what was right. I'm sorry that you had to go through that."
And he was. He was having trouble comprehending the circumstances that would make his future self come back in time and force Liz to do something so painful for both of them. But knowing the truth didn't take away the pain. Liz echoed his thoughts.
"But it still doesn't mean that it doesn't hurt."
"No it doesn't." Max answered, with more bitterness than he meant too. He took a deep breath, but the pain lingered. "I still don't understand how you could do that to me." He suddenly looked at her with all the anguish he'd felt that night. "I wanted to die that night."
Liz gestured helplessly, feeling her own anguish. "Max… it was you…."
"NO! It wasn't me! That man wasn't me." His voice was loud, trembling with his volatile emotions and he struggled to contain them. "He got to live his life with you! He had fourteen years of loving you… of waking up with you in the morning and going to bed with you at night! I was willing to give up everything to be with you." Max swallowed against the tears shimmering in his eyes. "He was willing to give up everything so I couldn't," he whispered.
"Do you think it was easy for me to do that to you?" Liz's own voice was hoarse with tears. "Do you think it was easy for me to say those things to you… to do what I did and watch you bleeding from it? Do you think I wanted to hurt you that way? I loved you, Max! I… it killed me too." She was crying now, her words torn from her throat.
"No," Max answered her painfully. "No, I don't think it was easy." His gaze was dark with all the hurt and anger he was feeling. "But you, at least, had the luxury of knowing that what you were doing was for a purpose. That you had what you thought was a good reason." He gestured angrily. "All I had was the one person who I thought I could trust most in the world, lying to me over and over and over."
He choked on a hitching, mirthless laugh. "God, I begged you. I begged you to tell me the truth, even though I'd seen it with my own eyes!" He covered his eyes with his hands for a moment, trying to get himself under control.
When he finally looked back up at her, his eyes were red and bitter. "What exactly did you think was going to happen afterward? You're so angry with me for what I've done to you. You threw it in my face how much you trusted me… how you sacrificed for me… jumping off bridges… almost getting shot… but you left out the part where you pushed me away... the part where you decided to make all the decisions about our relationship and leave me in the dark. All of you did." Max gestured to encompass the others who weren't there. "Everyone was lying to me. How was I supposed to make decisions and be a leader when no one I trusted would tell me the truth? I was flying blind, and everyone hated me for doing what they'd asked of me… for being this person they'd created. The only one who seemed to care anything about what I was feeling… or showed me any support …." He took a weary, sickened breath, "…was Tess."
Liz's stomach twisted at the name of the person who had killed Alex, the person who had taken everything she'd ever wanted from her, and her anger came rushing back.
"And we know why, don't we? You said that we all lied to you, but I tried to get you to see the truth. I told you an alien had killed Alex and you didn't believe me.
"You know that's not what I'm talking about but…you're right," Max said after a moment, and Liz saw the anger on his face fade into regret. "I should have listened. I should have at least tried, but all I could think about was that you were going to expose us. Not just me, Michael and Isabel but all of us, you and Maria too and... I wouldn't be able to save you just like I hadn't been able to save Alex." He looked up at her. "You knew… you knew better than anyone else what could happen to us… what had happened to me…."
Liz's throat burned, a mixture of the terrible anger and pain of losing Alex and the haunting realization of exactly how what she'd been doing must have looked to Max. She'd been so caught up in her own feelings that she hadn't even considered his fears… fears that only she knew about, for she was more certain than ever, after tonight, that he hadn't told anyone else what had gone on in the white room. She bit her lip to keep back the sob that was threatening as he continued.
"I was angry and I let that anger rule my head. I couldn't face that we might have been responsible for Alex's death so I buried it beneath my anger at what you were doing, and I said some things…things I regret. But it just…it felt like you were deliberately trying to hurt me even more than you already had."
Running a weary hand around his neck, Max turned away from her again, and Liz could only sit and try to come to terms with this conversation… no this whole day. Learning that Tess killed Alex was a blow that she could barely comprehend, but having to suddenly deal with her tattered relationship with Max on top of it… she couldn't seem to think of anything to say in her own defense.
"You want to hear something really funny?" Max suddenly said from his place at the railing.
Liz knew by the tone of his voice that what she was about to hear was going to be anything but funny.
"When you told me about Prom and we decided to go together, I actually had hope."
The words were said with such a wealth of self-disgust that Liz winced.
"I mean… not that I thought we would get back together exactly… just that… it wasn't over… that there was still a chance. You would have laughed if you could have seen me. I wanted everything to be perfect. I retied that stupid bow tie fifty times before Mom finally did it for me."
"Please stop…." Liz whispered painfully, but Max wasn't looking at her, and she didn't think he even heard her, too caught up in his own painful memories.
"When I asked you to dance, I was so nervous. All I could think was that this was my chance to fix things. How sad is that?" Max turned around finally to look at her and Liz could only stare back. "Imagine my surprise that while I was trying to come up with something witty and clever to say to get us back on track… you were doing the exact opposite. Story of our lives, isn't it?"
"You…." Liz swallowed at the croak in her voice, wanting to dispute his words, the thought that he'd actually been feeling that way too painful to contemplate. "You kissed Tess…"
"Yeah, I did." Max stated without inflection. He sat down on a lawn chair. "I'd been doing exactly what you accused me of… holding on to what was left of our relationship with both hands… trying to keep it from drowning." Max looked up at her tearful face. "Suffocating and paralyzing. That's what you called it. You said our relationship was suffocating and paralyzing you."
Dropping his gaze away from her, Max whispered, "I never wanted to do that. I never wanted…" He stopped on a breath. "So I did what you'd been begging me to do for months." Before Liz could utter a protest, he spoke again. "I let go." Leaning forward, he rested his forearms on his legs. "I think your exact words were, 'We should stop pretending.'" Max gazed dully at the ground, his voice equally dull. "So I stopped. I stopped pretending that you still loved me… that you still wanted anything from me. I didn't love Tess, but I cared about her… I remembered some of the feelings she told me about….and …."
"Are you saying that's why you slept with Tess? Because I pushed you to?" Liz's voice came out in a whisper, her throat strangled with the pain his words were inflicting. She knew what she'd done to him… but now…hearing him talk about it… seeing the wreckage of her actions reflected on his face….it was almost more than she could bare. He didn't understand. He could never know how hard it had been for her to push him away. He wasn't there. How could he understand how desperate his future self had been, how insistent, how much like he was now?
"No." Max answered, finally lifting his head. "I'm saying that you feel betrayed by what I did, but the only person I betrayed was myself. I gave in to self pity and loneliness and hurt, and I did something I never thought I would do."
He got up from the lawn chair and faced the wall again, looking out at the stars.
"I don't recognize myself anymore." His voice was quiet with pain, lost. "I say things, I do things and I have no idea what's happening. My God, I slept with a girl I could barely tolerate a few months ago." He turned around. "You are the only person I ever wanted that way, the only person I dreamed of being with." He looked away from her, taking a deep painful breath. "Tess knew that. I think that's why she went ahead with her plan."
"What do you mean?" Liz asked, wiping at her tears.
"I mean," Max said, looking at her for a moment before looking away, "I think that if she'd thought that I loved her or at least was there because I wanted her like she wanted me… she might not have betrayed us. I did care about her… she knew that. But… she realized that… Tess knew that it wasn't her I was thinking about that night."
Bitterness was like gall in Max's throat as he said those words and he swallowed against it convulsively.
How he wished he could take back that night… that night, when his need to connect with a person who professed to care about him… when everyone else had rejected him… overrode his common sense. Max clenched his fist at the thought.
Never again would he let himself be that vulnerable.
The two times he had allowed himself to give into his need for companionship… for love… it had been disastrous. First Liz, then Tess.
Never again would he let his need get to him like that. He wasn't allowed to need anyone… wasn't allowed to have anyone. He knew that now. Maybe he'd always known it. He had just… let his human side help him forget for a while.
Liz sat silently, her heart twisted at his words and the look of bitter regret on his face. She wasn't sure how she was supposed to feel, knowing that he had been thinking of her while he slept with another girl… that he'd wanted it to be her even when he was feeling angry and betrayed by her. Something inside her broke at the thought.
Listening to him tell her about sleeping with Tess, Liz realized in a moment of painful clarity that as much as it had hurt her to find out that he'd given his virginity to Tess and gotten her pregnant, it was obviously much harder on him to face what he'd done, especially now, knowing that Tess had betrayed them all.
He was right. What had she expected to happen when she had come up with the plan to deceive him? No matter what the reasons were behind it, the truth was, she had deliberately hurt him in the worst way possible, ripped his heart out of his chest with a dull knife… then what? Expected him to come crawling back? Expected him to get past all the pain, the lies, the rejection, and beg her to give him another chance when it was she who had done the damage? God, what had she been thinking? She had handed him to Tess on a silver platter.
Swallowing back the tears that were relentlessly clogging her throat, Liz gazed up at him, feeling helpless and battered. She saw that Max looked the same way. Even after everything, she still felt her love for him somewhere deep where she'd hidden it away, and his pain called out to her. But she couldn't reach for him. She just couldn't. Not right now.
And she had a feeling that right now was all they had.
What ravages of spirit
conjured this temptuous rage
created you a monster
broken by the rules of love
"So what are you going to do?" Liz forced herself to ask.
Max gazed back at her, feeling his spirit leaving his body, the anger and hurt and that tiny bit of hope that had tried to live through it all draining from him leaving him empty again.
"I have to find a way to find my son."
And fate has lead you through it
you do what you have to do
and fate has led you through it
you do what you have to do ...
and I have the sense to recognize that
I don't know how to let you go
Liz nodded, trying not to let how much those words hurt her show.
"Do you know how, yet?"
Every moment marked
with apparitions of your soul
I'm ever swiftly moving
trying to escape this desire
"No. I only know I have to try. I don't know if Tess was telling me the truth about whether or not he could live here or whether it was a mindwarp…but I couldn't force her to stay not knowing for sure. I couldn't take that risk. But I can't abandon him."
The yearning to be near you
I do what I have to do
the yearning to be near you
I do what I have to do
Liz nodded again, her throat aching with unshed emotion.
but I have the sense to recognize
that I don't know how to let you go
I don't know how to let you go
Max took a weary breath and moved toward the ladder. He wanted to tell her so much how he felt, how much he still loved her despite his angry words tonight….how much he always would. But he couldn't. Not now. Not ever.
Standing at the wall, Max hesitated, not knowing exactly what to say. Not knowing how to say goodbye….again.
A glowing ember
burning hot
burning slow
deep within I'm shaken by the violence
of existing for only you
He turned toward her, finding her still sitting on her lawn chair, looking small and sad. She gazed at him, her eyes telling him she knew what he was thinking.
"What do you want, Max?" Liz asked, seeing the uncertainty in face.
Max felt a small mirthless smile curl his lip, even as he choked on his longing for things to be different. He realized suddenly that he hadn't touched her. Not this whole time. And he never would again. This morning at the pod chamber when he'd held her … had been the last time he would ever feel the warmth of her body against his, the slide of her hair in his hands, the touch of her hands on him, making him complete.
I know I can't be with you
I do what I have to do
I know I can't be with you
I do what I have to do
"I can't have what I want." He answered her in a thick voice, wanting her to know at least some of what was in his heart even if he couldn't come out and say the words.
"If I could, I would go back to that night that we stood on this balcony and you looked at me with stars in your eyes….." Max swallowed at the lump still sitting in his throat, "and we kissed for the first time….and I knew that I had found what I was looking for my whole life."
Those damn relentless tears choked Liz's throat, but she pushed them back, seeing that Max's eyes were suddenly glittering with moisture again too as he looked at her with resignation.
"I'll tell you what I'll settle for though." he continued, turning his head to look at the stars , blinking back the tears that he refused to shed. "That you do what you were meant to do before I… before everything happened." He looked at her with a small smile. "Follow your dreams and have the life you wanted." His smile faltered. "And maybe in the future when you think about me… if you think about me… think about that night… instead of this one."
Sliding a leg over the wall, Max stopped for a moment, remembering another time when he had been in this position and she had stopped him and kissed him, her eyes begging him not to take that step back. He knew this time would be different... this time, she wouldn't ask him, she wouldn't kiss him, she wouldn't stop him.
And I have sense to recognize but
I don't know how to let you go
I don't know how to let you go
I don't know how to let you go
"Bye Liz."
He disappeared from her sight and Liz watched him go, her hands curled tightly around the edges of her sweater, feeling her heart break in two, knowing she was letting the man that she had once thought was her soulmate, walk out of her life without a fight.
Sitting on her balcony, staring at nothing, feeling the pain long after the candles guttered and the night deepened, Liz tried in vain to hold on to the sound of his dying footsteps, until she finally… slowly… let go…
"I don't know how to let you go" by Sarah McLachlan