Moderators: Island Breeze, Forum Moderators
---
Roswell Fanatic
Posts: 2594
Joined: Fri Jan 28, 2005 1:34 am
Location: Alabama for now, but someday I'll be on a beach in Morocco
Contact:
Great movie choice!!! "Ten things I hate about you" is a wonderful comparison to our fav. candy couple.
Love is not finding the perfect person, but by learning to see an imperfect person perfectly.
Looking for a little magic?
Practical Enchantment
---
Enthusiastic Roswellian
Posts: 39
Joined: Sat Dec 17, 2005 11:22 am
Location: trapped in a room with Emile Hirsch
oh yeah i agre 10 things i hate about and the notebook


everyone says that dreamer couple is like romeo and juliet, but there is this new movie coming out call Tristan & Isolde- and i was thinking maybe that movie will be like the candy couple?Opinions please?
-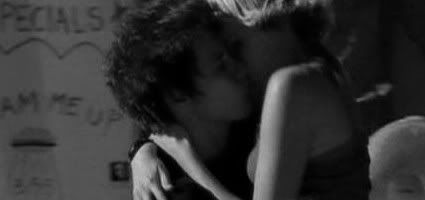 Michael to Maria--
I try my best but I don't suceed
I need to be loved but I fall on my knees
You keep me sane in the craziest moments
Your warmth your beauty will always hold my heart the closest....
---
Thinking about candy movies "The cutting edge" just pop up in my head

---
---
Addicted Roswellian
Posts: 246
Joined: Thu Dec 30, 2004 10:20 am
Location: Northern NSW, Australia
Contact:
LovinGuerin2Much wrote:Speaking for myself I see The Notebook more of an Michael and Maria's realtionship more then Liz and Max and the reason I say that is because Noah calls Allly on her crap.. hes not always nice and hes not the most huggy sweety kissy kinda guy.. he can be super annoying but then redeem himself by doing something really really romantic like our Michael was know to do... i.e. learing to dance for Maria, getting her the singing gig in Viva Las Vegas... this line in particular makes me think of Michael and Maria...

Quotes from the Movie:

Young Noah: It's not about following your heart and it's not about keeping your promises. It's about security.

Young Allie: What's that supposed to mean?

Young Noah: [yelling] Money. He?s got a lot of money!

Young Allie: You smug bastard. I hate you for saying that.

Young Noah: You're bored Allie. You're bored and you know it. You wouldn't be here if you weren't.

Young Allie: You arrogant son of a bitch.

Young Noah: Would you just stay with me?

Young Allie: Stay with you? What for? Look at us, we're already fightin'

Young Noah: Well that's what we do, we fight... You tell me when I am being an arrogant son of a bitch and I tell you when you are a pain in the ass. Which you are, 99% of the time. I'm not afraid to hurt your feelings. You have like a 2 second rebound rate, then you're back doing the next pain-in-the-ass thing.

See how hes kinda harsh with her but in the same hand she calls him names...lol.. very candy....thats just my opinon though...
That is candy through and through, I haven't seen the movie but I already can picture that scene with Michael and Maria instead.
it's better to
rise
than fade away.
---
Enthusiastic Roswellian
Posts: 95
Joined: Mon Apr 07, 2008 7:02 pm
Location: Southeast Asia
The Notebook: They didn't agree on much. In fact they rarely agreed on anything. They fought all the time and they challenged each other everyday. But in spite their differences, they had one important thing in common, they were crazy about each other.
Candy right there!
---
Someone Like You....with Hugh Jackman and Ashley Judd.
The very first time I saw that movie I thought that's just what an adult Michael and Maria would be like as coworkers/roommates

http://www.youtube.com/watch?v=tDhrhT2g9pQ
---