Winner - Round 6
Title:
Second Time Around
Author:
Tanya aka Behrsgirl77
Category:
A/U, no aliens. POV; Max, Michael, Alex, Liz, Maria & Isabel. (I will label accordingly)
Rating:
ADULT
Disclaimer:
I do not own any rights to Roswell or it's characters. Although I do wish I did own just a little piece of Jason *sigh*. Anyway, the other characters in this story are all fictional and have been created in my own twisted mind.
Summary:
Life is a struggle everyone says so, but for Liz life has been more than she could have ever bargained for. The story will follow Max and Liz / Michael and Maria, their broken relationships, and the struggle to find again what they lost. Alex and Isabel, they have learned to live with the consequences of their actions but is love enough to keep them going? Liz is the link between them all but will she be able to help mend broken hearts and broken friendships the second time around?
I will tell you that there will be some U/C with my own made up characters. It will be C/C when I'm all done though. You will have several questions and although I may not answer them right way just know that they will all be answered, however I'm far from perfect so if I should leave something out, please let me know and I'll fix that! I will be going from the present to the past but anything that is the past or dream will be italicized.
Feedback:
Well this is my second stab at writing a fic so feedback is essential and very much appreciated. I enjoy reading what you think!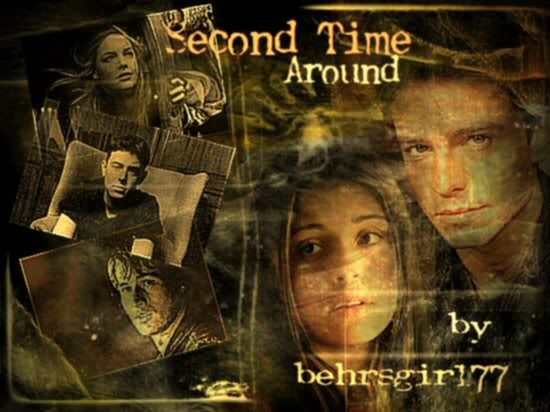 Thanks to babylisou AKA Faithlee (Ann) for the banner!
Prologue
"I love you."

"I love you too."

God, I have waited to hear those words from her for years. But right now none of that matters. She is here in my arms and I would go through it all again to have this moment.

Why was she here? Where has she been all this time? My mind wanted answers but my heart screamed who cares.

I have loved her for so long and I'm just mad that it took me so long to realize it. By the time I had, she had already fallen in love with someone else. I had lost my chance, but right now it looks like I've received a second one. I will not let it pass me by.

I was usually the one to pursue her but this time it was different. She came over tonight and professed her love to me. That was my undoing. I grabbed her, wrapped my arms around her, and kissed her like I had wanted to for so long.

I picked her up and brought her to my bedroom, where we removed each other's clothing, and began caressing and kissing anywhere we wanted on each other.

She isn't the only woman I have been with but no one could ever compare to her. She felt so good in my arms and beneath my body. I want her so bad.

And now that I have the opportunity to be with her again there is nothing that can stop me.

Our bodies rock together gently yet quickly, and soon become needy. I look into her eyes and silently ask for her permission, to which she grants.

When my body joins with hers I feel complete, whole like this is what I have been missing my entire life...Her.

She repeats my name over and over again, until we both have reached our peaks and our bodies are spent.

I loved her more now and tell her as much. To which she replies, "I love you, Max. I always have and I should have told you sooner, but we're together now and nothing will take me away from you again." And with those few words, I feel my heart swell with even more love for this woman I am finally able to have and love freely.

I look at her once more before I close my eyes and kiss her. I can feel her response to my kisses with her lips and her entire body is heating up once again. We are so close right now that I know she really wants to…
'Ring Ring'
'Ring Ring'
"Damn it! Why is it when you are having the best damn dream of your life, the phone always rings to wake you up to the cruel reality that it was just a dream? But what a damn good dream it was." I am a terrible person, I should not be dreaming about Liz when I have Dariana.
At first, I try to ignore the irritating ringing and recapture my dream right where I left it, but that never happens so I give up. I quickly rollover and fumble for the telephone in the dark. Who the hell is bothering me at this time? I just fell asleep not more than two hours ago and I'm not in the mood to deal with some bullshit phone call.
"Hello?" I rub my eyes to remove some of the sleepiness, and that's when I quickly glance at the alarm clock and I see that it reads 3:30 a.m.
"Yes, may I speak with Mr. Max Evans, please?"
I'm to tired to even try and figure out who or what this person wants so I simply answer,
"This is Max."
"Yes, this is Nurse Madden at Roswell Memorial, and we have a young lady that was brought in to the ER this morning. She wasn't carrying any identification but one of the doctors recognized her. We looked up her emergency contact information but there was none on file. When we searched her clothing though we found shoved into one of her back pockets a slip of paper with your name and this telephone number."
Young lady? Who the hell could that be? The only people that know I'm back in town are my parents and Isabel, so maybe it was Maria? But why would she have my number?
I get up from the bed and quickly change into a pair of jeans and then try to slip a T-shirt over my head, which turned out to be more difficult than I originally thought. So, while holding the receiver to my ear as to not miss what the nurse was telling me, I shoved one arm through one sleeve and then wrapped my free arm around my head and grabbed the phone. I then shove my other arm through the other sleeve and in one quick sweep pull the shirt over my head.
"Who is it?"
I reach over for my sneakers as I ask the question, but never in a million years did I expect to hear her answer.
"Elizabeth Parker."
TBC… Let me know what you think...P.S. the parts get longer