My Name's Alex and I'm a Hopeless Romantic
**Hi Alex**
We all know we have a little bit of a Hopeless Romantic inside of us even if we try to deny it. I'm probably the one in need of most help. So, I decided to make a little place for you all to come to and read my stories and hopefully, though I tend to be the biggest proscratinator ever, they will help you through the hard times when life just isn't so romantic...

Enjoy!
Completed Works
Deliver Me
Banner by DropChica
Summary:

The only thing you need to know is that this will be different, but also the same. Roswell is divided into two sides: East and West. Max is a West-Sider and Liz is an East-ie. He's been in love with her since third grade, and at a fight she becomes in danger and then EVERYTHING changes.
Deliver Me
-
Complete
You Were Mine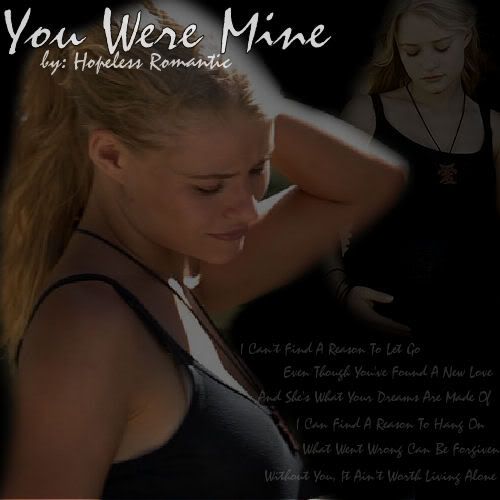 Banner By Me

Summary:

A One-Parter Tess POV to the song You Were Mine by the Dixie Chicks. I know that a lot of people don't hold a single sympathetic feeling for Tess, but give it a chance!
You Were Mine
-
Complete
Traveling Soldier
Banner by Raychelxluscious
Summary:

Liz is working in her family's small cafe when a soldier who is about to leave for war walks in and changes her life forever. A Short Story Based on the song by The Dixie Chicks
Traveling Soldier
-
Complete
Spread 'Em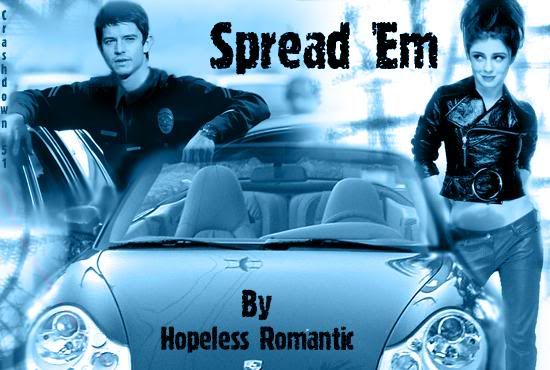 Banner by Crashdown_51
Summary:

Max is a cop and Liz is a speed demon. He's stuck in a marriage with a cheating wife, and she just got out of a long relationship. Both have given up on the idea of true love, believing they were never meant to find it. All it takes is one dark night, and Liz's lead foot to change that. Rating: NC-17! I'm going to try!!

Spread 'Em
-
Complete
Pull Me Out From Inside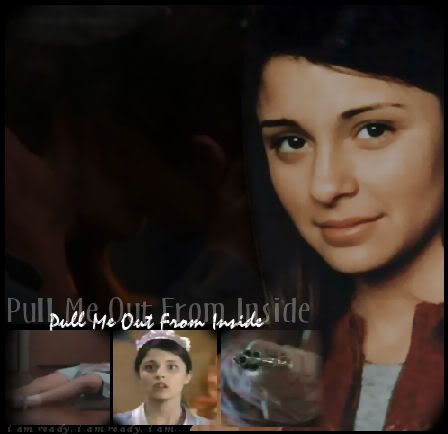 Banner by Me
:roll:
Summary:
M/L CC - What if Max wasn't the only one who got visions from the timeline that Liz changed? What would she do with the knowledge she was never meant to have?
Pull Me Out From Inside
-
Complete