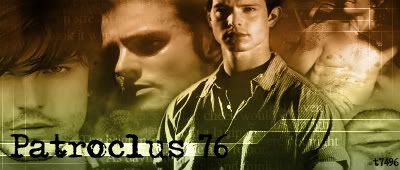 -----------
As things hot up - in all senses of the word - I have decided to indicate where, if you wish, you can cross reference the time line with the Roswellian Codex. It's a bit rich, referencing your own work, but several people have asked me - otherwise forgive!
-------------
I tried Bone Hill House again, and on a poor connection with a great deal of digital whirling and clicking, I spoke with Wilcox. Nothing had happened in the library as yet, there had been no indication of intruders, and the doors had shown no sign of activity. (He was speaking from the library – Liz and Maria had retired now for the night with Brandon guarding them, and Grey appeared to be in his study).
I could sense however that Wilcox was deeply perturbed by what I had seen in the park. The news that Daniel was the missing Valaen caused further consternation.
`I last saw this individual in Vermont, when Liz saved Max. He had been under cover as a man working for Clayton Wheeler. He's dangerous, Jamie. Listen can I speak to Max?' I blinked in surprise. I almost said `You can do that?' but said instead, rather sheepishly,
`Yeah sure! He's driving though? I felt Max's hand caress my own and very gently take possession of the phone.
`Here he is!' I said, as it was removed from my ear. I looked sideways at Michael who was looking equally incredulous. He shook his head in mock shock. To our combined amusement we heard Max say `Sir?'
`This should be good' whispered Michael in my ear. `Max to Max!'
A rather one sided conversation took place, with lots of `OKs, Sures, will do, I agree' with Max the Younger nodding a great deal. While in such empathic agreement with Wilcox, he kept eyeing Michael and myself in what I would call a vaguely suspicious manner, partly because we were staring at him, transfixed by the fact he was talking, of course, to himself, and partly because Michael was on the point of pissing himself laughing!
At one stage Max distinctly scowled at us and we both pretended to find something extremely interesting to look at on the floor of the van. There were then the sounds of a conversation coming to a close.
`Definitely, we'll do that. Yes. I'm looking forward as well, Ok, yeah, sure!' Max handed my phone back . `What is with you two!'
I took the phone off him.
`Sorry Max.' I apologised for us both.
`He sounds organised!' Max said, eventually.
`Oh he is!' Michael cut in, leaning forward, `although he can be a bit full of himself sometimes!'
`Yeah? How well do you know him?' Max's face was half turned, shadowed, expressive.
`I feel like I've known him all my life!' said Michael, straight faced.
`So what did he say?' I asked, ignoring Michael's dig in the ribs.
`He suggests we come off the highway and stop over in a Travel Lodge, just before we turn north. He says its too risky travelling at night, the roads are remote and largely empty, and there is only one route through to the Palisades from Wenatchee to the Bone Hill Estate. Sorry guys,' he said, more generally. `Looks like we are going to have to make a night of it!' Then Max half turned to me, again.
`He seems to think that this Daniel guy is dangerous? How well did you know him – did – did you
sleep
with him?'
`No!' I said, rather louder than I intended. `We were just gym partners – he's in his forties! He seemed a very nice guy – but since my entire social life has been infiltrated by Aliens Reunited, what do I know about any of them!!' Max and Michael laughed together.
`And all because of us! Jesus, and you are so ageist! Forty year olds might be really good in bed!' said Max, rather to my surprise.
Then he stroked my thigh
. It was in part a typical Max gesture, a simple demonstration of his extraordinary tactility, without thought. But it kicked off every sympathetic nerve in my ENTIRE BODY!
We lapsed into silence. I kept looking down quickly at his hand like you look down quickly at a fucking killer spider! Max was now talking to Michael but as he did so he was BRUSHING my crouch with his fingers and then, when Michael started on some rambling discussion about movies, his hand STAYED there, warm and snug over my balls. He seemed oblivious to the fact I was on the point of hyperventilating. Again I felt he had started some private offensive on my boundaries, on my sense – my none existent sense – of what was or was not appropriate. He shouted over the engine.
`Wilcox suggested we should all try and meditate – something to do with identifying how and when we have been mind warped? Kyle?' Max looked into the mirror. Kyle moved forward out of the darkness.
`Well I'm your man, although is this a group thing?'
I sighed and closed my eyes and tried to think, as Michael had long ago suggested at moments like this,
of mud
. But all I could think of - all I could fucking see - was Max of course, naked, his carved body caked in grey, rich smelling mud, oozing between his legs, wrestling me to the ground. Max – obviously aware that I had a grade A boner – simply left his hand on my groin and continued to talk about meditation. Michael was asleep, his head on my shoulder.
-----------------------
We kept driving, and as the night deepened, the traffic thinned. We climbed up steep inclines and labored through the gears. Numbed by the constant even roar of the engine, and then at one stage, the curious squawking of the windscreen wipers, I half dozed. I heard Kyle and Isabel talking – I think about Jesse – I couldn't be sure, and all the time I felt the warm, possessive touch of Max on my packet, like it was a stolen wallet or something. The glow of being – there is no other word –
owned
– was on the one hand disturbing but on the other – so fucking satisfying. I sat nodding and swaying with the van, refusing to look at Max, refusing to say anything, in case it woke me from my ecstasy. God I did `owned' so well!
Eventually we left the highway and entered Te Creum - I think - and after a slight detour around the usual grid system of roads we found a Travel Lodge – smart but utilitarian. Michael woke up as soon as the engine stopped. He had pleasantly dribbled on my neck, which I took as a sign of affection. After wiping me with his sleeve - `Sorry dude' - he went out with Isabel to sort out the accommodation, leaving Max and Kyle STILL discussing meditation.
`Did you get any sleep?' Max asked me, with infinite care, like I was an invalid. He had removed his hand to sit sideways.
`Yeah, sort of!' I said, puzzled. I was about to add `But your hand on my cock and balls was a bit of a distraction!' but I thought better of it. Had he noticed he was doing it? Even Max must realise the significance of keeping your palm and fingers curled up there of all places! Perhaps he had very cold hands? Or had he mistaken my jeans for the seat? Fuck, he was so frustrating! But what did he want? I felt cold, slightly grumpy, and incredibly hungry again. I thought about my life fleetingly. What would I have been doing now, if I had been at home? Watching porn, out at the gym, reading up on nanites, probably thinking of Max, actually.
Michael and Isabel returned with the disconcerting news that there were only two double rooms left vacant. It was nearly 11 pm.
`What's up, are they evacuating Seattle or something?' Max yawned.
`No, some convention or something! Academics – political science.'
Michael yawned too. `Shit – so we draw lots?' I realised that he and Kyle had been up for over fourteen hours now. Once out of the warm interior of the van it was indescribably cold.
Max shook himself awake. `No, let's take it in turns. Jamie and I will stay in the van, someone should keep watch – the rest stay together, try and have a quiet night.' Max pulled his leather coat on, clouds of steam on his lips.
`God, I hate this,' sighed Isabel, `it's like we have been doing this our whole lives!'
`We have, sort of!' suggested Max, rubbing her arm. `Come on Iz, according to Liz, tomorrow we shall be in the lap of luxury! Bone Hill House sounds amazing – its like a palace or something!'
Meanwhile Michael stopped ahead of me and turned. `Max, I'll stay with Jamie in the van – get some sleep – I'm pretty wide awake' Much as I loved Michel I was on the point of kicking him violently in the knee. But then he smiled at me sweetly.
`Yeah?' Max looked at me, as if reluctant to share. `Someone should try and keep awake, we'll relieve you at' he flicked hand to see his watch, `at about 3 am?'
`Kyle will sleep with me' said Isabel, without the least element of sexual innuendo.
Kyle shrugged. `The sacrifices I make!'
Max swung out some bags, `OK, I'll bring out some food and hot drinks. Low profile!' They all walked off to checked in. Michael climbed back into the van and started rearranging things, sliding back a small table, rattling around with some cans. I had a sudden, repressed memory of camping with Army Boy father centuries ago.
`Shall I keep watch first?' I said with about as much enthusiasm as I could muster.
`No, its ok man, I can do it –'
`Michael! You're half human, even you need to sleep sometime – I'll go first! Why don't you go and sleep with Max for god's sake, you've been up for hours!'
`Nah, he snores, hey – what's this?' one of the cans rattled. He shook it again, playfully. He then opened the lid. There was an old sweet smell, buttery, and a series of forgotten buried treasures fell out. A pack of cards, some dice, some old postcards of Oregon, a newspaper cutting of something from 2003, a small perfume bottle – empty - and a disposable camera.
`My poker cards! Well some of them! Hey' he was looking at the back of the camera, `there 's still some film in here?'
I sighed ruefully. `God isn't it so strange! This must be the camera – the film!'
`Eh? What are you talking about?'
`The photograph, in Wilcox's bedroom? The one Max brought back with him - the one I give to him 2032 or something, it will be taken with this camera!'
Michael looked suitably spooked.
`Fuck
that is
weird!'
---------------
Max soon returned with a take out of hot, piping food and enough caffeine to stimulate the entire US Marine Corp. He told us what rooms they were staying in, and then left us alone in the parking lot, with the van drawn up out of the wind. It was sleeting quite heavily again and I was so cold I felt my skin had been peeled off me.
Michael and I ate for a while in silence, concentrating on our food.
Eventually, Michael smacked his lips and looked at me carefully.
`You've got to stop obsessing about Max, Jamie. ' I was reading the post-cards. They had been written by Liz's to her mother but had never been sent. Things had been going bad - Liz sounded like she expected to die or something.
`It's really hard, Michael, I mean – I fucking try! But.' I paused, stabbing a piece of chicken with a certain precision.
`But what?'.
`Did you see
where
he had his hand! Just now!'
Michael laughed to himself. `Yeah, but Max does that – he trusts you!'
`Trusts me! Trusts me not to take his fingers and wedge them up my ass!'
`Jamie! Fucking hell!' we both laughed. `Listen, Jamie boy' Michael licked his chopsticks and, wiping them, proceeded to stow them away on his person. I had noticed this habit of his. He kept everything, or collected everything he could in his pockets. Packets of sugar, tooth picks, menu cards. `We've got to stay focused! You and me man, we're a team – Max et. al. needs us, I mean this codex shit has got way out of control. And you don't trust Brandon either – or is it you just want in his pants as well?'
`Fuck, I'm not a sex maniac, Michael!' I sighed. Michael had started shuffling around, shaking out blankets and pillows that smelled of damp and camphor.
`I'm not sure I trust Brandon either!' he said before I could reply. I was thinking about his cock, actually, in both Human and Seeth form – was Seeth male genitalia blue, I wondered suddenly? And what was that strange bulge on his back when he was in Seeth form?
`Have you noticed his eyes? It's like he can't actually change them into human eyes.' Michael looked at me. He ran his hands over my face as if I was in a trance.
`Yeah – I have - they spook me.' I thought of the eyes in the park, the same tell tale flash of silver, reflective in the dusk, was it a trait of all the Antarian races?
`But we have to trust him, Michael, otherwise our relationship with Wilcox will be problematic. I have a theory about Brandon-Sevak, I think he is actually Max's future alien son by Liz.'
`What the fuck!' Michael whispered, sitting up, `You mean – what's his name – Seeth Om?'
`Yeah. I don't know for sure. But when I touch him, I feel Max inside his head, somewhere, it's mad! This mind reading thing, it's extraordinary! For a while I thought it was simply because he is close to Wilcox, and because they have obviously spent a lot of time together – but this morning I sensed he is actually genetically related to Max. When he spoke to Liz and Max this morning, he said that he was cloned from Om, so I could be wrong –and he called Max the father of the Seeth Nation, but I think he was being slightly disingenuous! I think Max and Seeth Om came back together, as father and son.'
`You're seldom wrong' said Michael, `Especially when it involves Max!'
`I was fucking wrong about you two, and the gay alien diary!' we both laughed.
`Fuck that was so funny – the day you told me your theories, when you came to the trailer camp! Fuck I nearly ruptured myself laughing!' He grew suddenly serious, `But I never thought it would end up here!' he sounded wistful. `With you all worked-out and super smart, and well, I guess, one of us!'
Michael was complementing me. I felt suddenly touched, embarrassed. I wasn't sure what to say.
Unaware of my awkward silence, Michael lay down on the long back seat, his arms behind his head.
`You have any theories on the prophecy, Jamie?'
`No – none whatsoever! I think there were clues in the codex, but that's gone now.'
`Like what?'
`The painting – the one Grey was obsessed about? You mentioned it to me just after we'd `read it' together? Can you remember?'
`Yeah, yeah I do, the painting of the tomb? The one that Grey kept watch on all his life – fucking weird! When we get to Bone Hill House we'll have a look around, try and find it, get a better look!. See what's behind it. Literally!'
`And there is something about the genetics here as well, something that doesn't quite add up.'
Michael eyed me keenly. `Care to elaborate?'
`Not really, I haven't really had time to sort it out in my head – but there is something about the longevity of Antar's involvement with Earth, something, something Grey sensed as well, about the reasons for the abductions and the experiments.' My voice trailed away. Outside it was snowing heavily again. The soft whispering of ice was soothing.
`I thought the Seeth came to Earth to repair their own gene's, to save themselves from their own stupidity!'
`They did.' I said, impressed by Michael's memory. `But Grey once said something else, about them wanting to be human. Max started this whole adventure off by
wanting
to be made human as well – I wonder if it is a coincidence? And there is a moment in the codex, just after Seeth Om emerges from the pod, when Grey finds something in the data – can you remember that entry?'
Michael pursed his lips. `Sorry man, it's all a bit of a blur – is it where he overhears Isabel and her mother arguing about Jesse?
[RC April 17th 2006]
'
`Yes! That's it – he goes back to look at the data and he finds something – shit I can't remember it now, but I think it was important. – and now I can't go back and re-visit the date because the fucking codex is gone!'
`Any theories as to why it vanished?'
`Fucking hell Michael! You've had too much coffee! Get some rest!' We'd both had too much coffee actually. He leaned on his side, yawning.
`I take that as a no then!' he then turned his back to me slightly, and nestled down into a reef of blankets. My mind emptied. I remembered the codex as if I had lived before, vivid three dimensional memories, real ones, like seeing light through a distant window.
`Michael?' I said, trying not to shiver. I was wearing several bits of stray clothing.
`What?' he still sounded wide awake as well.
`How can I stop obsessing about Max?'
Michael swore under his breath and shuffled around to face me again. He lay looking at me carefully.
`Just go and sleep with him, get it over with, I mean –' he sat up, `I did see the hand, his hand, I mean, just go for it – he's been flirting with you for days!'
`Does he ever talk about me, Michael, what does he say?'
`For fuck's sake – he says you're fantastically cute and clever -'
`He does?'
`Jamie! Max doesn't say much about anything! You know he cares for you – you know he loves you – stop looking for proof when its all around you!'
`But he isn't gay!'
`That
sounds
so gay!' said Michael, rather too profoundly for my liking.
`And what about Liz! I can't betray her, I love her as well – '
`Then fuck both of them!'
`Michael! I'm being serious! I want Max, fuck I want him so much, he's inside my brain, like a splinter– but its not just the sex, its what it would mean' my voice trailed away, `its what I would want it to mean. I'm afraid he'd see it as just something on the side, or something he's doing for me, not for him. Does that make any sense?'
`No, Jamie. It makes no fucking sense at all. Forget that.' And then he added quietly, `You should really be afraid he's doing it because he loves you!'
Michael was silent for a while and then he said. `OK, here's the plan – at 3am, you go and sleep with him. I'll stay in the van! Max is shit at waking up, he'll never get out here on his own, Kyle will be out first I bet. '
`Really?'
`Yes! Now let me get some sleep!'
--------------------
I lay awake, listening to the snow. Once or twice I got out of the van and walked about. I wasn't entirely sure how to keep watch – no one had told me! Should I patrol? Should I wave a stick? I shivered about the parking lot, looking at license plates, bumper stickers, at the strange and weird stuff people put in their cars. It passed the time. In the drifting snow I drew random shapes, and then, to my surprise, I found I had drawn M.E. on a frosted window. For fuck's sake! I half laughed to myself. At one stage, having looked over Michael carefully, I had stepped out to see the sky clearing and a great array of stars flung over the horizon. Rigil, the white-blue giant in the constellation of Orion, blazed and flashed at me.
When I got back Michael was awake, sort of, sucking cold noodles.
`What time is it?'
`It's about 3am'. Someone was walking out towards us with hot coffee. It was Kyle.
`Very Shakespearean!' he said, looking at me covered in a cloak like blanket. `Very Henry V! Did we set a pass word for the Watch?'
`"Kyle is God" I think' I took the cup off him and felt the steam on my face. `You're a star!'
`Nice one Kyle – where's Max?' Michael took his drink, belching with appreciation, or from the noodle. He looked at me with a crafty little smile on his face.
`The King sleeps' replied Kyle in a fake English accent. `And I'd leave him, I on the other hand am awake and rested!'
`Yeah? Jamie and I need beds!' Michael suggested.
`Well both go and rest – seriously – I'm wide awake, and I want to have a look at the engine again, see if anything else has been tampered with!'
`Bless you, Kyle.' Michael patted his shoulder. He turned to me as we walked.
`I'll sleep with Iz, Jamie, go sleep with Max and wake him up!'
My heart, newly stimulated by coffee, started a sort of random beat.
`Oh god this is just asking for trouble!' I whispered stupidly.
`You want to sleep with Isabel, while I roll on top of Max and rest my balls on his chin?' frowned Michael,
`No!' I said, emphatically.
`Well there you are then!'
We eventually stood out side the two rooms, having walked past a rather suspicious receptionist.
`Don't do anything stupid!' said Michael ominously.
`Like what?' I said defensively, my hand on the door knob.
`Like call him Wilcox when you cum, or Brandon for that matter, and let him START Jamie, ok, don't rush in and don't' he came close to me, fixing me with his sharp, beautiful, rather cruel eyes,
`Don't talk too much!'