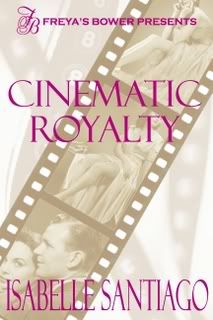 Step into a world of glamour and fame where American youths are still raw from the war, music takes an edgier turn, and movie stars are practically royalty.
Charles Witmore is used to celebrities. As owner of the grand Winmont Hotel in Los Angeles, he has seen them come and go more times than he can count. But the experience is altogether different when silver screen starlet Bridget Phillips walks into his life and crashes into his heart. He's absolutely starstruck. Her beauty is exactly as majestic as has been rumored, but he wonders about the many claims laid against the woman, who seems to be so shrouded in mystery.
Initially claimed by prejudice, he sees nothing more than the ice princess she presents, beautiful and stone cold. But, the more time she spends at his hotel, the more he begins to see there is more to her facade than meets the eye. Soon, she becomes the object of his affection, and in an amusing ploy, his two best friends, Betty and Eleanor, and his cute assistant Tessa, set up the matchmaking scheme of a lifetime.
But will Bridget's dark secret keep Charles from his happily ever after?
Now Available from
Freya's Bower
! Click
Here
to visit the purchase page and read an excerpt!!