A HUGE thank you goes out to my lovely friend Monica who spent her valuable time creating this for me!!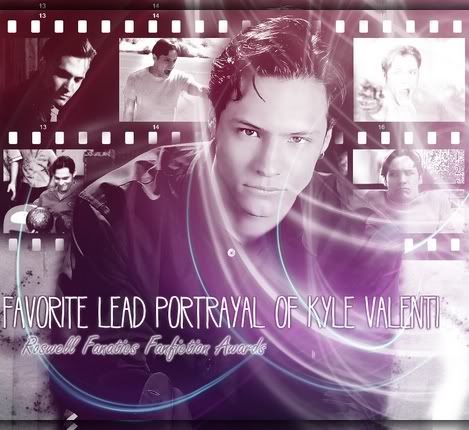 Killjoy and I can't thank you enough for voting for this story!!!!!!! THANK YOU!!!!!!!!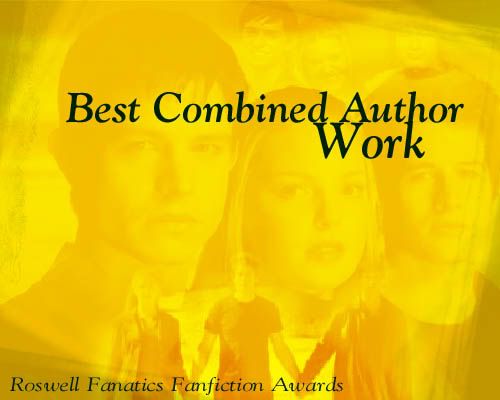 Title:
The Art of Seduction
Author:
Janetfl (Jan)/Killjoy
Disclaimer:
I own nothing that is Roswell .. sadly that belongs to the powers that be!! No infringement is intended.
Pairing:
Max/Liz, Kyle/Tess, Maria/Michael, Alex/Isabel.
Rating:
ADULT
.
Summary:
Max is a lawyer, fresh out of school, when he goes to work for his father's firm. Liz is the daughter of a very powerful business man, Jeff Parker. She is a very wild, spoiled rich kid who is always used to getting what she wants. What happens when she sets her sights on Max Evans?
Author's Note:
I am co-writing this story with Killjoy due to a challenge he set out (the link given below). He had so many wonderful ideas that I thought it would be best if we both got the credit for this story ... after all it wouldn't exist if it wasn't for his brilliant mind!! Although I will be writing the main bulk of the story Killjoy will be putting just as much effort into it by adding his thoughts and witty humour as well. This is our first time working together so feed back would be most appreciated!!!
Challenge 298#
I am apologizing in advance for any grammatical mistakes. Grammer is not one of my strong points!! Please forgive me. I just had to get this story out there!!!
Here we go ....................................................................
Chapter 1
Max Evans … the most by the book, follows the rules type of guy you've ever met in your life. A conservative among conservatives. He is the type of guy who has a daily routine one that he never breaks from, up at five, jogs till seven, always at work by 9am or earlier, never later.
He had just finished his law degree at Harvard and passed the bar on his first try. He was now on the fast track at his father's law firm, Evans, Davenport & Sears. Although Phillip Evans did have partners, he held the majority of shares in the company.
His father had placed a lot of confidence in him by giving him a fairly high paid, high end job. He had his own corner office and secretary to help him deal with his work load.
Now his desk was clear from any clutter and he worked in a very methodical way. He was currently perusing one of his client's files and taking copious notes on his yellow legal pad when the phone on his desk disturbed his concentration.
"Evans, Davenport & Sears, Max Evans speaking, how may I help you?"
"Max its Phillip"
Now Max's dad always insisted his first name was used whilst Max was working for him which suited Max just fine. Although everyone knew he was the great Phillip Evan's son they still liked to keep their working relationship strictly professional. So Phillip always called his son by his first name also.
"Hi Phillip what can I do for you today?"
"I've got caught up in huge case over here at the court and it looks as if it could possibly go on all day. My secretary has some documents that one of our most prestigious clients wants to get signed today and I won't be able to make it. This client is none other than Jeff Parker so I want you to get the files off Monica immediately and go over to their mansion and get them signed."
"Jeff Parker as in the most important client we have Jeff Parker?" gulped Max.
"That's the one. Now get the address off Monica, take the Mercedes and drive over there straight away. Now Max I don't need to tell you how important this client is to us. He puts all of his business through our company and as you know there are other firms out there swimming around like sharks in the water, chomping at the bit, just waiting for us to make a mistake so they can take his business away from us. So if he says jump you ask how high. Got it?"
"Yes don't worry Phillip I won't let you down."
"I know that's why I've put you in charge of this matter. I trust you know how to handle yourself."
"Yes sir" said Max replacing the receiver.
His hands started to sweat under the pressure. He knew that this client could make or break a firm like his father's and there was no way he was going to be responsible for losing his dad's biggest client.
So he stood up, took his Armani suit that was hanging on the back of his office door, collected his toiletries bag and went to the executive bathroom to get changed.
He sprayed on fresh deodorant, put on his new white crisp shirt, followed by his black Armani suit. He placed his gold cufflinks through the cuffs of his shirt and finally tied a Windsor knot in his very conservative blue tie.
He checked himself out in the mirror and he looked damn fine or so he thought. He splashed on a light layer of Hugo Boss aftershave and he was ready to face the BIG man himself.
He took everything back to his office and then went to get the documents from his dad's secretary, Monica.
"Good morning Monica."
"Good morning Mr Evans. Here is the paperwork you are going to need for Mr Parker and here are the keys to the Mercedes. You have an appointment booked with Mr Parker in an hour so that should give you plenty of time to get to the mansion. The address is on the front of the file. Please drive carefully, Phillips words not mine" smiled Monica.
"Right, fine" said Max getting more nervous by the minute.
He walked out of the office, collecting his briefcase on the way, heading for the car park.
Once he reached the car he pressed the central locking mechanism and placed the folder of documents on top of the car. He opened the door and threw his briefcase on the passenger seat and then collected the documents from the top and got in.
He opened the file, memorised the address, punched it into the GPS system and off he went.
TBC …………………………………………………………… Should we continue?