A Prelude To The Evans Clan
{img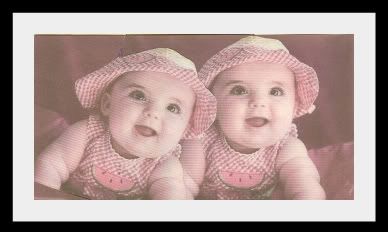 ][/img]
This is the beginning of the Evans Clan which will be picked up soon. Max and Liz are in the process of getting their large estate ready for a facility to care for children with some psychological problems. Their plans are slowly coming to fruition with the help of many people.
Characters; most of the Roswell cast
Genre: A/U, some mature
Disclaimer: I have absolutely nothing to do with the show Roswell or any of its constituents, I simply like the characters.
Author: Ginger
Chapter: 1
The Evanses managed to get over the holidays and then it was time for Max to start baseball practice and to finish up his studies at Penn State Philadelphia…Liz was still working at the lab and things were moving right along….
Joanne and the girls decided to move to the estate permanently after their Christmas break and work with the Evanses whenever and wherever they were needed. Max and Liz made certain that nothing interfered with their hectic school schedule.
Max, Liz, Philip, Diane, Isabel and Alex all helped with the expenses that their scholarships did not cover and the girls all agreed to the contracts Philip had drawn for them regarding working off the money at the facility for children. It was a win-win situation for everyone.
There were many projects in the works and they were all being overseen by Olivia, Kathy and Philip. Philip and Diane practically moved into the estate and Philip took over the library downstairs as his main office since it had the most room for conferences. The work involved in setting up this children's clinic was tremendous.
Diane was a hands on grandmother and loved it. Max and Liz decided to keep the six bedroom suites just as that. Some of the patients actually had to have their parents with them since some of the problems would have been caused by the parents in the first place…i.e.: Liz's case. Although she managed to come out on top many don't. So they opened up the third floor as a dormitory.
They discovered an identical setup on the third floor of the other side of the estate over the classrooms and they opened it up as well … now they could segregate boys from girls. They were capable of handling 12 girls and 12 boys at one time. They decided to take children between the ages of 5 and 12 because anyone over that age would be old enough to survive without their parents better and could be treated at other facilities designed for older patients. Children needed to be with children…not the best analogy but it was the only way they could make the determination that was needed to be made at the time. There were so many minute details that had to be decided that it was mind boggling.
Many in Max's league found out what Max and Liz were doing and wanted in on the band wagon. Philip explained that a large corporation made it possible for people to get lost in the shuffle and if it was possible for the rest of the group to open a facility similar to the one they were working on it would be wonderful but this one would remain a sole proprietorship and private. The facility in Arizona would continue to be run as a corporation but not this one.
Many of the Baseball Players decided to look into the possibility of developing similar projects across the U.S. and asked Philip if he would work with their lawyers to oversee the groundwork. Philip was more than glad to undertake this challenge and opened an office in Philadelphia. He gave Jesse full charge of the Roswell office and hired a complete staff of lawyers, paralegals, secretaries and receptionists. This was becoming a complete conglomerate all because Dr. Elizabeth Parker decided children needed help.
*~*~*
Life at the estate was changing daily but the babies didn't have a clue. They had their mommy and daddy every morning for play time, bath time and breakfast with Olivia and Poppa and Gamma…not to be confused with Dada and Mama…oh and don't forget Luv (Olivia). Then Dada and Mama left and Mamma and Luv played with them all day and then at dinner they had everyone again…They loved everyone and everyone loved them.
Their Dada and Mama laid on the floor with them…talked to them, tickled them and played with them all evening. They got to go swimming with Dada and Mama every night in the big pool…Dada and Mama would put these puffy things on their arms and they swam all over the pool naked…it was so much fun and mama and dada hugged them and swam with them for a whole hour and then they would go upstairs to mama and Dada's room and lay on their bed while dada sang to them and mama would hold them close and they always woke up the next day in their own room again. Life with Dada and Mama was wonderful and no one was left alone to just grow up.
*~*~*
Back in Connecticut Detective Sergeant Kyle Valenti was visiting Tess Harding regularly. The doctors had discovered many problems with Tess besides the obvious and with extensive therapy Tess was becoming quite normal. She needed medication daily to keep in balance but she definitely had a good head on her shoulders and was a very willing patient. Kyle's kindness was very much appreciated and Tess eventually began to understand what it felt like to have someone really care about you, and Kyle definitely cared for Tess…he had for years.
Don Adams was another story altogether…he was sent to prison on multiple charges and was serving simultaneous sentences. His wife had no idea he had married another woman or was capable of murder but at least she had sense enough to get away from him before any permanent damage could be done to her or her children.
*~*~*
Max finally took over the paper on the Crashdown for Michael and Michael and Maria were the sole owners now with Max as the mortgager.
Nancy was still seeing a therapist and her progress was exceptional. When the café was finally sold she and Jeff decided to move to the suburbs of Philadelphia to be closer to Liz, Max and the babies. They visited at least once a week but Liz was very unwavering when it came to leaving the girls alone with her mother…she just didn't trust her and she never would. No amount of therapy would ever change her mind on the subject and although Max thought Liz could use a bit of therapy on the subject he never crossed her on her decision. Liz loved her mother, she wanted her children to be a part of her grandparents lives but not on a one on one basis. She just was not comfortable with it. Maybe when they were all grown up they would visit Nancy and Jeff but not as children…never. Max could not budge her on the subject. They were her children and she would protect them with her life…
*~*~*
When Nancy and Jeff wanted to know if they could take the girls to the mall to see the Easter Display Max said,
"Liz, she's fine, she would never hurt them. Honey, you have to trust her."
"No Max, I don't have to trust her…it's final…she doesn't go anywhere out of our sight with those babies…is that clear?"
Max smiled at his petite little wife and pulled her into a hug…"Alright sweetheart, they will never be alone with her."
"Good…don't bring it up again, it just upsets me." She smiled and gave her husband a hug…she loved him with every fiber of her being but she would not budge on this.
Max continued to hold his wife and cuddle her…"Okay…no more upsetting the little mama."
Liz looked up into her husband's golden eyes and smiled…"I love you."
"Good, that's all that is required of you." And he planted another kiss on her temple before heading out the door to the nursery where there were two giggling babies waiting for him. They would not see an Easter Display with their grandparents alone….
*~*~*
Max walked into the nursery and there they were standing up and hanging on to the railings jabbering at each other and Deana was as naked as the day that she was born…Max snuck out the door and went and grabbed Liz and the camera and headed right back to the room off their bedroom. Liz knew better than to say anything…they were up to something that their daddy thought was pretty cool but when she peeked around the door she was not ready for the sight waiting for her.
Not just one of them but both of them were standing and how Deana managed to get out of all of her clothes was beyond her. She had to turn around and stifle a laugh while Max just stood there and took pictures. The girls didn't pay any attention to either of them at all, it was as though they were in their own little world…and they were. Finally the flashes caught their eyes and they discovered their mommy and daddy and started rocking back and forth in their cribs and jabbering at their parents…
"Well, good morning ladies…did you have a good rest?" Liz asked as she wandered over to Deana's crib to check out the clothes strewn all over her little blankets…sleeper pushed through the railings, a very wet diaper sitting right in the middle of the sheets and a very happy baby smiling with two upper teeth showing through her gums. Liz picked her up and patted her little bottom as she hugged her close and headed for Briana's crib. Briana held up her little arms to her mommy and Liz gave her a great big smile and sat Deana down next to her and Lifted Briana for a big hug and kiss while Daddy took his pictures. Soon Max was beside Liz and had the naked little one in his arms and was planting raspberries all over her belly which caused her to laugh out loud and pee all over her daddy's clean shirt. Liz just looked at him and smiled… "You should know better." was her only reply.
Soon they had both babies in the tub playing and taking their baths and then they headed downstairs to have breakfast with poppa and mamma…Luv had breakfast ready for everyone including the baby cereal and juice in the sippy cup. The girls were given toast to hold and chew on while everyone ate and discussed the business of the day and so it went every day with the girls being the center of attention. The construction on the building was coming along quite nicely and they had a regular industrial contractor helping with the necessary remodeling.
Max and Liz figured they would have to move from the estate when everything was complete but in the meantime they enjoyed their life in the big building.