Winner Round 14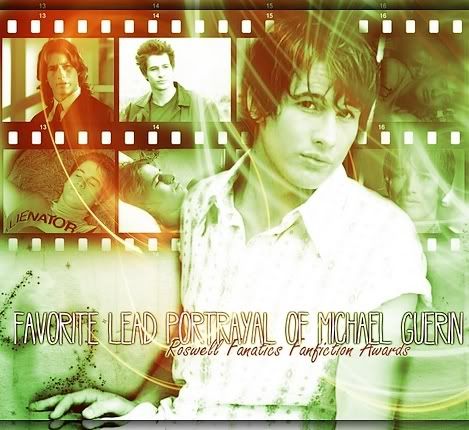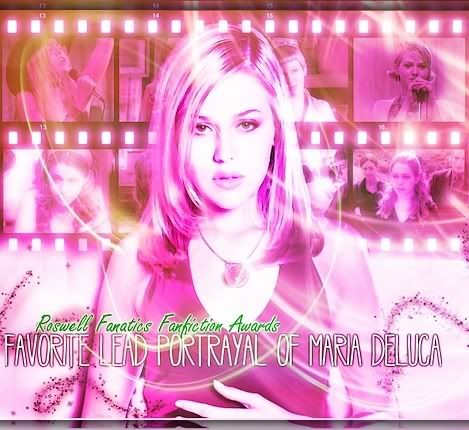 Liz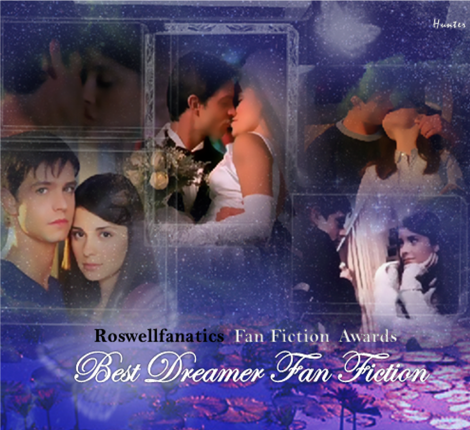 Max finding out that the woman he's seeing and had sex with - Lucy - is really 16 year old Liz Parker, sister of his best friend Michael in Crush by Nibbles2
Winner Round 13
TITILE:
Crush
DISCLAIMER:
I don't own Roswell or any of these characters, they belong to Jason Katims and others. I'm just borrowing. I promise to treat them nicely.
RATING:
Mostly teen but with a few adult scenes thrown in.
PAIRINGS:
It's CC, Max & Liz, Maria & Michael.
SUMMARY:
Liz has had a crush on her big brother's best friend for most of her life, now she has a chance to get close to him.
Special thanks to
Michelle in Yonkers
for betaing this for me.
Banner by
precariousem
. Thanks Em, it's awesome.
One
Liz
"I look like a sixteen year old."
My best friend doesn't look up from the magazine she's reading on my bed. "You are sixteen," she points out unhelpfully.
"This is never going to work. What's the point of getting fake id's if I look like a sixteen year old? The bouncers will take one look at me and laugh."
Maria puts down the magazine and pulls me to sit down on the bed beside her. "With the right hair and make up and a totally slutty top you'll look way older, trust me."
I can't help but look dubiously at our reflection in the full-length mirror opposite my bed. I'm three months older than Maria and yet she looks a lot older than I do. I could pass for fourteen if I tried; Maria looks eighteen. I point that out to her.
"I'm dressed and wearing make up, you're in pyjamas with baby ducks on them. Of course you look younger than I do."
She has a point, I guess. Her tight jeans and tank top make her look sexy, my pyjamas make me look 'cute'. I hate that word. I'm always described as cute. I think it's because I'm so short; if I were taller, then maybe people would remember that I'm not a child. Just once I'd like to be treated like an adult and to be described as sexy. I'm sixteen years old, is it too much to ask to be treated like a grown up?
"Have a shower and then I'll do your make up and your hair and I promise that I'll make you look…" Maria trails off as she listens to the sound of a door opening and closing in the hallway outside my room. It's my brother Michael making his way to the kitchen for his breakfast. Her eyes brighten and she stands up to check her appearance. "I'm going to wait for you in the kitchen." She gives me a wink and then disappears out of the room.
I shake my head in amusement and then take my shower, as instructed.
When I'm dressed and my hair is toweled I go find her in the kitchen. She's sitting at the table pretending to read the paper and discreetly staring at Michael, who is completely oblivious to her silent adoration. He looks up when I come in. "Hey Lizzie."
"Lizzzzz," I say stressing that it ends in 'iz' and not 'izzie'.
He rolls his eyes at me and goes back to eating his breakfast. I pour out a bowl of Cheerios and take a seat at the table.
"Sorry Lizzzzzzz," he says through a mouthful of cereal. A drop of milk falls onto his bare chest and runs down. He wipes it away with his finger. I'm surprised that I don't have to restrain Maria from climbing onto the table to lick it off him. I nudge her and mimic wiping away drool from her mouth. She pulls a face at me and goes back to pretending to read the paper.
"What are you two up to today?" Michael asks
"We'll just hang out, maybe go shopping. Maria's working this afternoon and then we're having a sleepover at Maria's house tonight. What about you?" I'm not just asking to be polite, we need to know where Michael is going to be tonight. He doesn't usually go out to clubs but on occasion he does, especially when he's on the hunt for a new sexual conquest.
"Working later," he tells me. "I'm going to head over to Max's this morning and catch up."
My mouth goes dry and my heart pounds against my ribcage. "M…Max?" Max Evans? Oh please say it's Max Evans.
"Max Evans."
I kick Maria under the table and she frowns at me in confusion. I jerk my head and wriggle my eyebrows. Amazingly, she seems to understand that I'm silently begging her to find out as much information as I can.
"Isn't he the guy you used to hang around with all the time?" she asks. She knows it is, because a) like she'd forget the name of Michael's best friend, and b) Max is the guy off of whose chest
I'd
lick milk.
When we were younger, Maria and I used to spend hours obsessing over Max and Michael. Along with their other friend Kyle Valenti, they were the hottest, coolest guys in town and every girl in Roswell was in love with at least one of them. Max Evans was, and still is, my dream guy. He was utterly gorgeous in every way. When I was alone I used to imagine what it would be like to marry him: I practised kissing him on my pillow every night and I doodled 'Max + Liz 4ever' all over my books. When I was twelve he went away to college and I haven't seen him since. He had a job somewhere one summer, and he went travelling around Europe another, and on the few occasions when he did come home, I always happened to be visiting my aunt in Florida. I called Maria every night to get Max updates. She saw him twice and even took a blurry photograph of him playing basketball in the park with Kyle Valenti. I keep it in my box of most treasured possessions along with a birthday card he gave me once when I turned eleven. It's his mother's writing on the card but Max gave it to me so I treasure it.
"Max is my best friend," Michael reminds Maria. "He's been away at school for the last four years."
"Is he just here to visit?"
"He's here for the summer, he's going to intern at his dad's office. He's studying law and his dad is a lawyer."
"Is he going to work for his dad when he graduates?"
Michael shrugs. "I think so, he wants to work for one of those justice projects for a while first, you know the ones who campaign for people on death row and stuff, but I guess the plan is to eventually settle in Roswell and become his dad's partner." He looks at her curiously and grins evilly. "What's with all the questions? Has somebody got a little crush?"
He's talking to Maria so he doesn't notice that my cheeks are blazing at that comment.
Maria rolls her eyes at him. "No— as if."
"He's a little old for you isn't he? I'm sure that there are plenty of boys your own age who'd love to take you out."
Maria looks like she doesn't know what to think. Should she be thrilled that he thinks that lots of guys would love to take her out? Or should she be upset that he's dismissing her as too young.
He stands up and puts his empty bowl in the sink before Maria can decide. "Have a good day," he says to us as he leaves the kitchen.
"Will you do my hair now?" I ask Maria, partly to distract her.
As Maria styles and dries my hair I start to think about Max. I can't wait to see him again. I wonder what he looks like. Has he changed much? It's hard to tell from the photograph. Does he have a girlfriend? Would she come to Roswell to spend the summer with him? Or if he's spending the summer in Roswell doesn't it seem more likely that he's currently single? I wonder what he'll think of me. I might be able to pass for fourteen but I look a lot different than I did at twelve. I was pudgy and I had buck teeth then. I've lost all the baby fat and my teeth are now perfectly straight thanks to the wonders of modern orthodontics. Will he see me as the mature, grown up young woman I am, or will I still be his best friend's little sister?
I catch sight of Maria's despondent face in the mirror. She's been in love with Michael forever but he still thinks of her as his little sister's best friend. He treats us both like children. And I think he'll always look at Maria that way.
But it could be different for me and Max. He hasn't been around for four years. He'll notice the change from child to young woman, unlike Michael who was around all the time so never noticed the change in Maria. I have a chance to make an impression on Max and to get him to notice Liz the grown up and not Liz the child.
***
I have to admit that Maria did a great job with my hair and make up. I do look a lot older. She's used a lot of eyeliner and heavy eye shadow. It's way too much for a normal Saturday but it's necessary for the photographs we have to get taken for our fake id's.
We sneak out of the house so that my parents or Michael don't catch me. I'm allowed to wear make up and they probably wouldn't tell me to take it off but they would probably have a hundred questions as to why I'm wearing my hair and makeup the way I am. I'd rather just avoid that inquisition.
I'm also wearing a Las Cruces University T-shirt. It used to belong to Michael and was once large enough to fit him. But about a year ago my Mom decided that Michael was old enough to do his own laundry. On his first attempt he managed to shrink all his t-shirts, flood the laundry room and wreck the washing machine. If he hadn't also destroyed his favourite Metallica t-shirt I would have believed that he did it on purpose. Mom does all his laundry for him now, she even folds it up and puts it away for him. Sometimes I have to remind myself that he's six years older than me.
***
"The t-shirt is a nice touch," Alex Whitman tells me when we get to his house. It's a little weird to be in his room. When we were younger Alex was one of our closest friends, but we grew apart when Maria and I discovered boys and Alex discovered computers and garage bands. We're still friendly, but not like we used to be.
He uses a digital camera to take our pictures then gets to work at his computer. Maria and I have to come up with fake names and birthdates. Maria wants to be called Jasmine Jameson and Alex has to convince her to pick a more normal name and not a porn star name—the last thing we want to do is to attract attention, after all. So she settles for Jenny Michaels. I choose Lucy Smith. We keep our real birthdates and just change the year to make us twenty one and not sixteen. Alex advises us to memorize them in case we're questioned.
"So what do you plan to do with these anyway?" he asks us.
"We want to go to that new club, Karma," Maria informs him. She has snapped out of her Michael-induced funk and is really excited about tonight. I am too.
Roswell is pretty lame for entertainment. When you're sixteen, there aren't many options. There's the movies, bowling, or a party at somebody's house. The parties are never good. They are either adult supervised tame affairs with flat sodas and stale chips or they are unsupervised keggers where everybody is wasted within an hour and vomiting everywhere and the cops busting it up before midnight. There's an underage club that nobody over the age of fourteen would be caught dead in. There's an extremely tacky alien-themed night club that's full of trekkies and tourists.
And now there's Karma. A proper club with decent music and real cocktails. It's for over twenty-ones but a couple of people from school have managed to get into it using fake ID's and they said it was really good. I just want to be able to go somewhere that I can dance to good music, have a drink if I want to, and not have to wade through piles of teenagers who think they are so cool because they managed to get drunk from drinking a few glasses of beer.
"Done," Alex announces. He turns to his printer and it spits out one which he hands to Maria. We admire it enthusiastically. It looks incredibly like a real Las Cruces University student card. I look at Alex expectantly and hold my hand out for mine.
He hesitates before giving it to me. "Promise me that no matter what happens you will not tell your brother where you got this card."
"I promise Alex."
"If anybody else with a cop for a brother had come to me looking for a fake ID, I would have denied all knowledge. But for you…I made an exception because I know I can trust you."
"Thank you Alex," I tell him gratefully as he hands me the card. I examine it carefully and I'm impressed.
I actually look twenty-one.
***
After getting our awesome ID's, Maria and I hit the shops. At first I forgot that I was wearing such grown up hair and make up until I caught sight of my own reflection in a shop window. For a moment I didn't recognise me. I really do look older, and if it isn't too conceited to say, sexier. Plus I keep getting looks from guys, admiring looks. It makes me feel really confident. I think I might even be strutting.
I love it.
I love how I look and I love how I feel.
Maria takes me to a store where she gets a lot of her clothes. I usually feel really intimidated there, like I'm not fashionable enough and that all the other people there are judging me. But today I walk in head held up high and feel right at home. When Maria shows me a really sexy, tight silver top I accept it and try it on without argument. Normally it would take her at least thirty minutes to persuade me to try it on and even then I'd make her come into the dressing room to see it on me so that I didn't have to come out in case anybody else saw me wearing something so … not me. This time, I walk out onto the shop floor and pose for Maria. She doesn't even have to try to talk me into buying it.
After she has left to go to work, I carry out a few errands of my own before going to my favourite place in Roswell – The Bookstalk. It's a book store and café. It's in an old building with exposed brickwork and a winding staircase. It makes me think of New York or San Francisco or anywhere that's bigger than Roswell.
I buy a couple of new books before making my way up to the top floor and order a coffee. Most of the tables are full but just as I think I'll have to stand at the counter a couple leave a table close to the window and I hurry over to grab it before anybody else does. A waitress materializes and removes the dirty cups as I arrange my bags and get comfortable. She smiles at me and disappears, leaving behind a stack of books on the table. There are usually always books left on the table and I've never been able to figure out if they're left behind by other customers or a clever marketing strategy. But either way I love browsing through the pile and discovering a hidden treasure. I found Ann Patchett that way.
Most of the books in the pile are history books which isn't my favorite subject but at the bottom is a book called '101 Ways to Please Your Lover'. I look around to make sure nobody is watching, before I pick it up. I would just die if anybody caught me reading it. Michael caught me reading Maria's copy of Cosmo a few months ago and I'm still trying to live that down. (It's so hard to believe that he's twenty-two.)
But with no Michael or parents around to catch me, I quickly become engrossed in the book. I can't help but look at the useful diagrams and imagine Max doing those deliciously naughty things to me. Or me to him.
And then, for no reason I look across the room and straight into the gorgeous brown eyes of Max Evans. Without thinking, I lift my hand and wave at him. He looks at me with a perplexed expression and waves back.
He's holding a tray with a coffee and piece of cake balanced on it. We look around the room at the same time and I see that all the tables are full, so I glance back at him and gesture to the empty chair across from me. He frowns again but slowly begins to make his way towards me.
I think he doesn't recognize me.
My mind starts racing at a hundred miles a minute. They say that you never get a second chance to make a first impression. But I think I might just get that chance. This is an opportunity for me to show Max that I'm a mature adult and not some dumb little kid. That's always going to be Maria's problem - Michael will always see her as his little sister's best friend. Just like I'm Max's best friend's little sister. But I don't have to be, I can be Lucy Smith, twenty one year old college student. Even if it's only for half an hour. And maybe then when he realises who I really am, he'll see me for who I really am and not his best friend's little sister.
It's worth a shot.
I hastily drop the book I was reading onto the floor and smile up at him as he reaches the table. My heart is racing, but somehow I manage to act cool.
"Hi Max, it's good to see you."
He pauses awkwardly, torn between trying to decide if it's ruder to let me know that he doesn't recognise me or to pretend that he does. "Hi, you too."
I decide to let him off the hook. "You don't recognise me, do you?" I ask with my best 'look'. It's a small smile and then glance up at him, almost shyly, through my eyelashes. I've spent ages practising that look in the mirror, Maria says it's my most effective weapon.
He looks flustered but I can't tell if it's because he's been caught out or because of 'the look'. He smiles ruefully at me, "Sorry, no."
OK, moment of truth time, so to speak.
"I'm Lucy Smith…" I pretend to wait for him to recognise the name but he looks guiltily blank. "We used to be in the same class in high school."
"I'm sorry…Lucy…I'm hopeless with names… Am I still allowed sit here?"
I cock my head to the side as if I'm considering it, then smile and nod. He returns my smile with a killer one of his own and takes the seat.
Now what do I do? Should I go back to reading or engage in conversation? Would it make me appear desperate if I start talking to him if he doesn't want to talk to me? I look at him and see that he's looking back at me, he smiles.
He has the most gorgeous smile, ever. In fact, he is the most gorgeous guy ever. He always was, but he's lost his boyish looks and now he's a totally sexy man. He's got rid of his bangs which I used to adore and grown his hair out a little. I would pay a lot of money to run my fingers through his hair. And he's been taking care of his body, he looks really muscled and toned under his t-shirt.
It is just not possible for him to be single. Some lucky, lucky bitch must have snapped him up.
"Are you sure we were in the same class?" he asks me suddenly. Before I can reply he continues, "Because, I think I'd remember you."
Oh my God, I think he's flirting with me. OK, calm down Liz. Act cool.
"Why do you say that?" I ask coyly.
He grins that oh-so sexy grin. "I just think I'd remember you. What classes had we together?"
"Oh, uh… English and um… History."
His eyes narrow as he carefully examines my face. "You do look familiar."
"I did my hair differently, and I've lost weight. And I used to pretty much keep to myself."
He seems to accept that explanation. He waves his fork at my t-shirt. "So you go to Las Cruces? What are you studying?"
"Biology. What about you? I remember that you got into Northwestern." Crap, that makes me sound like a stalker.
"Yeah, I'm studying law. I'm back in town to work with my dad for the summer."
"Do you get back to Roswell often?" There, that makes me sound less stalkerish.
"No, not really. I had an internship at a firm in Chicago last summer and the summer before that I travelled around Europe with Michael… Michael Guerin, he was in our class too."
"I remember him."
And just like that I'm having a real conversation with Max Evans. I could listen to him talk all day, he's so passionate and smart and interesting. He's not like the idiots I go to school with who can only talk about what a dick Mr. Lombardi our history teacher is, or how much they drank at Paulie's party at the weekend. Max and I have a conversation about real things.
*
Like travelling…
"
What was Europe like? I'd love to go there."
"Europe is beautiful, really different from here of course. Much different from what I expected."
"What were you expecting?"
He laughs, "I don't know really. The usual clichés from TV I guess."
"So they're not true? Frenchmen don't wear striped sweaters and carry around strings of garlic around their necks?"
"Sadly, no."
"Damn."
"I know, it's such a disappointment," he sighs dramatically and we both laugh. "Actually, you do find a lot of the clichés in the really heavy tourist areas but once you travel away from there you get to see what it's really like."
"What surprised you most?"
"The Eastern European countries, like Poland and the Czech Republic. I was expecting really grim, dour, poor countries but it's not like that at all. I mean, they certainly don't have the same levels of wealth that we have here and in the western part of Europe but I always thought they would be very deprived places."
"I would have too, so it's not like that?"
"No, not at all. They are really beautiful countries with some amazing cities. Prague is gorgeous, it has to be one of my favorite places. The architecture is amazing. It puts our cities to shame."
"Huh, when Mi – " I stop myself from saying Michael just in time. "Uh… when my friend came back from Europe I asked him what it was like and all he said was that the beer was great and the chicks were hot."
"Which is true," Max laughs. Then he sobers and gives me a heated look, "But Roswell has great beer and hot chicks too."
*
And literature…
We check out each other's purchases. I have the new edition of Anne Frank's diary and Max has 'For Whom the Bell Tolls' by Hemingway.
Max had been to the Anne Frank museum in Amsterdam. "It was actually kind of embarrassing, I'd never read her diary before. I think I must be the only person in the world who hadn't. But it was still a very moving experience. I read the book later, on the train to Berlin. I think having seen where she had lived while she wrote that diary helped me picture it better, and it really came home to me how difficult it must have been for them all there. Michael read it when he was younger and he said that it sounded like an adventure to him and it wasn't until he had seen the annex for himself that he realised how difficult it must have been for them all."
"That's a good point. I always thought it sounded kind of cool. But then I was thirteen when I read it. I think I'll probably get something different from it this time."
Max nods his head emphatically. "That's the great thing about good books. You get something different each time you read them. Like, with Steinbeck. The first time I read 'The Grapes of Wrath' I though it was just a story about a man travelling through America and doing good deeds but I read it again last year for the first time in ages and I realised it was so much more than that."
"I love it when that happens – when you read a book again and discover something completely new from the first time you read it."
*
And politics…
"Travelling is a real eye opener. There's a whole world out there and I don't think we know enough about it here in the US. Europeans are much more clued into world affairs than we are. They speak several languages, they travel more. I'd love to go back and spend more time there. Or go to Asia maybe, I'd love to see China. Or South America. Most of the crises we have to face now are global problems — food prices, oil shortage, climate warming — they're all global and we need to start thinking globally. The only way to really understand that is to travel and see the world."
"I totally agree. I plan to travel once I graduate. I often look up websites from outside the US for news, it's the only way to get the complete picture."
Max nods his head vigorously, "But if you say that to some people they accuse you of being unpatriotic. I love my country, but when you travel abroad you realise that there's a lot of American jingoism being used to cover a multitude of sins."
***
Before I know it, the café is empty and the staff are beginning their clean up. We're the last to leave.
"Wow, is that the time? The last hour flew," Max comments as we gather our belongings. He stoops to the floor suddenly and picks something up. It's the sex book I was reading earlier. "Is this yours?"
I blush like the school girl I am and shake my head, "They leave books lying around here."
Max looks down at it and realises what he's holding. He drops it onto the table like it's burned him and blushes too. He's so cute.
We share embarrassed grins.
"Well, I should go."
"Yeah, thanks for the company Lucy. It was lovely getting to know you. It's a shame we didn't talk like this before."
"We have all summer to make up for lost time," I tell him and give him 'the look' again.
"Are you free tonight?" he asks.
I want to squeal and jump up and down in excitement. Max Evans has just asked me out. This is the single best moment of my life. And then I remember that I'm not free tonight. I have plans with Maria. But maybe that's a good thing. I don't want to appear too eager. I already behaved like a stalker and made it sound like I was a loner nerd in school. I have to show him I'm cool. And they do say 'treat him mean, keep him keen'.
"I have plans with a friend. We're going to that new club that's opened up, Karma."
"That's too bad."
Tell me about it. "You're not going out with Michael Guerin and Kyle Valenti? You three were usually inseparable in high school."
"Kyle is in Dallas, he's going to see a game this weekend and Michael is working. Can you believe Michael Guerin is a cop?"
"No, last thing I would ever have believed."
We laugh at the thought. It's the usual reaction when people think about Michael being a cop. He's good at his job and he loves it but even though he's being doing it for a year I still don't believe he's really a cop. Sometimes I feel like it's a very convoluted and drawn out prank.
"But just because I'm going out with my friend doesn't mean we couldn't dance if we happened to run into each other," I say.
He smiles again. "That's good to know."
"So maybe I'll see you there?"
"I hope so."
I smile at him and walk away. I really, really want to look back to see if he's watching me. But if he is watching me then I don't want him to see me looking back at him. So I have to keep walking forward. When I round the corner and am out of view, I can't help doing my happy dance.
***