Moderators: Itzstacie, singerchic4, Forum Moderators
Addicted Roswellian
Posts: 173
Joined: Mon Dec 31, 2001 12:03 pm
Location: In My Own Head
Contact:
I think it looks excellent, and I especially love the texture.
Anything for my girl.
---
Amazing manips!!!!

---
Obsessed Roswellian
Posts: 818
Joined: Sat Sep 28, 2002 10:45 am
Location: Sweden
Contact:
Needed a break when I got home from prac this afternoon, so I ended up making several Shiri manips...
Slightly shocked
Happy
Very serious
Princess - in colour
Princess - black/white
Wallpaper made with the manip above - click image to see wallpaper
- Jo
Unbreakable (M/L, AU)
Facebook Page
My Imagination
Instagram:
author_josephin_ripa
---
Addicted Roswellian
Posts: 172
Joined: Sat May 21, 2005 11:17 am
wow joe- amazing manips. The look so real...

And gorgeous.
Awesome job!
Life is an occasion... rise to it.
---
Addicted Roswellian
Posts: 125
Joined: Wed Jan 18, 2006 5:55 pm
Location: wouldn't you like to know?
Contact:
Thanks Tanya!
Okay my second banner:
---
Enthusiastic Roswellian
Posts: 24
Joined: Tue Jul 10, 2007 6:01 am
Hi, everyone!
First, I just want to say that all the art is beautiful, but I am going to only comment specifically on the ones on this page. (Sorry)
Behrsgirl77
- I absolutely love the "Counting On Forever" WP. How did you get the sorta streaking brush effect?
Drogyn
- I like the Emilie manip but the Majandra one is stunning. It looks like it could be from some ethereal photoshoot.
max and liz believer
- All of your Shiri manips are gorgeous, particularly the first one.
dreamerfrvrp3
- The simplicity of the banner is lovely. The red is a little overwhelming, so I would suggest cropping it so that it just had the word LOVE and her head/shoulders and the lips and hearts that are in between (if that makes sense). Either way, it is a very nice piece.
Anyway, I used to post Fanart all the time over at Fanforum. I haven't created any new Roswell stuff in a loooong time.
This Tess manip is almost new (I finished it years ago, but the face never looked right so I spent a couple of hours tonight and put a new face on it.)
And this is one that I made for laughs a while back.
I'll be back, and I hope to have new art then,
Em
---
Jo, those manips are all amazing, but I especially like the second one.
dreamerfrvrp3, I like that banner a lot.
Em, that second one cracks me up.
Here's my latest manips:
Majandra:
Version with additional colors
here
Shiri:
---
I don't think I've ever posted any fanart here before, but: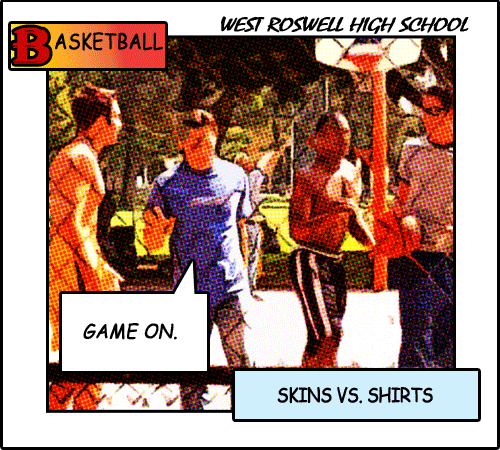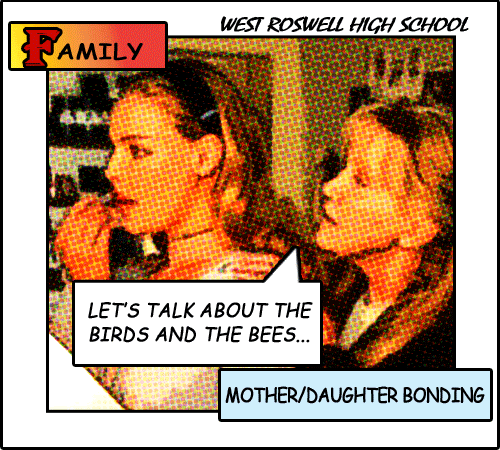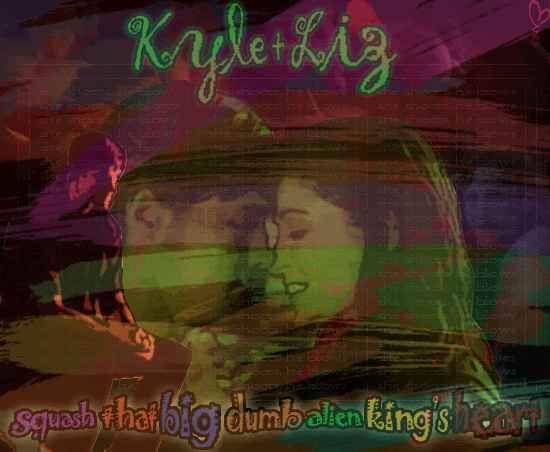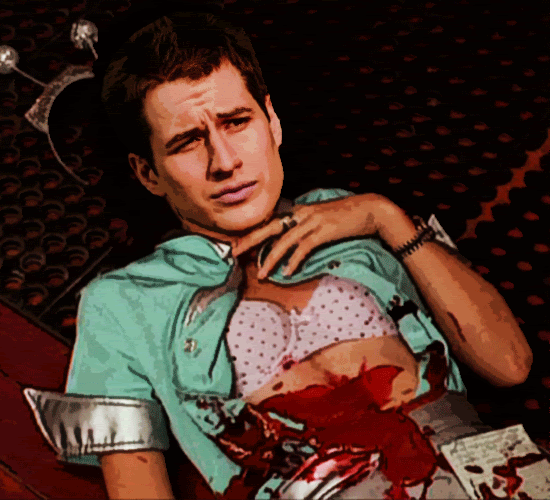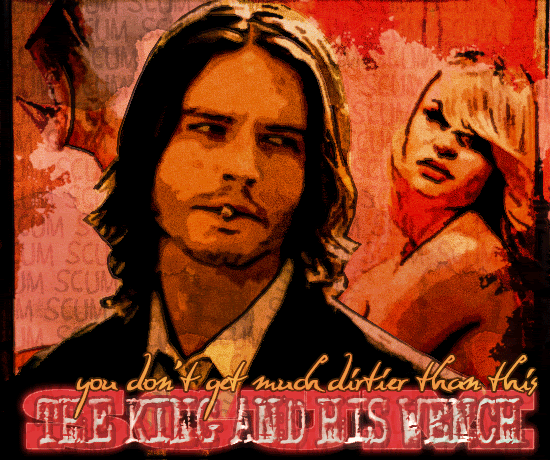 Those are just a few...
---
Evee, I hadn't seen that Tessa Beautiful one before.
It's gorgeous.
---
---