Ok, this is just an idea. Mods, feel free to delete if it's completely crappy or if there are legal issues.
Anyhoo, us in the world of Live Journal like to celebrate our fandoms buy making fan mixes that people can download, so i thought why not have a thread here where people can celebrate Roswell by creating fan mixes of songs that remind them of the show or of a character, etc...
There are of course rules:
1.
To upload a song, use something that will last about a week or more so people can download them. Most people use
YouSendIt
.
2.
Comment when you download a track from a person. It took them a while to upload them and make the banners and stuff, so be nice and say thank you.
3.
If you don't like their taste in music, don't download it and dont bitch about it. Move on.
4.
You cannot have the mix all by the same artist. It's called a
mix
for a reason. It's a mix of songs that remind you of your fandom.
5.
Make sure you follow the posting rules of the board you're on, especially the Graphic Posting Gudielines.
6.
The links expire, so don't post if you're not willing to re-upload the songs when someone asks.
If this picks up and doesn't get deleted, there'll probably be some more rules added.
And now my fan mix:
Disclaimer:
I don't own any of these songs. I'm simply borrowing them because i think they're brilliant.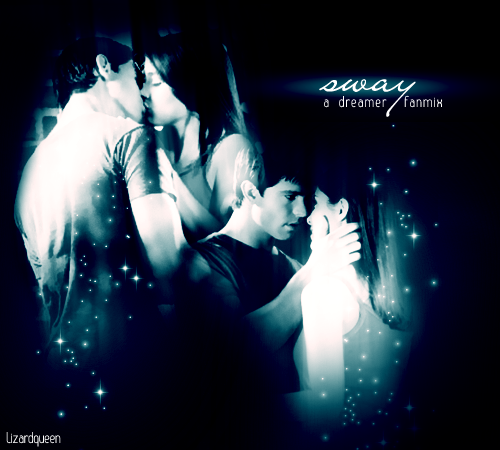 01. Gomez - We Haven't Turned Around
"So you say we haven't turned around,
Just everybody else is going wrong..."
Quite possibly my favourite Gomez song, simply because it played during Max and Liz's first kiss on her balcony, but then it was replaced when the DVD's came out. The last two lines are everything that is Max and Liz, which is why i felt it should be #1 on my mix.
02. Marcy's Playground - Sex and Candy
"I smell sex and candy here.
Who's that lounging in my chair?
Whos that casting devious stares in my direction?
Mamma this surely is a dream..."
This song is also a memorable dreamer moment. It plays in the background of the Crashdown in Sexual Healing when the strawberries are dropped on the floor. It symbolises a more heated moment.
13 More This Way...
Ki-ki