Moderators: jbangelo, Forum Moderators
Addicted Roswellian
Posts: 220
Joined: Sat Oct 08, 2005 6:30 pm
Location: In my happy place, entertaining myself with shiny objects.
Contact:
ZAN/LIZ
Is there really NE1 else?

-Sarah

Once upon a time in a faraway kingdom,
Man made up a story, said that I should believe him.
Go and tell your white knight that he's handsome in hindsight,
But I don't want the next best thing.
So I sing, I hold my head down, and I break these walls 'round me.
Can't take no more of your fairytale love.

---
---
---
Addicted Roswellian
Posts: 405
Joined: Fri Feb 20, 2004 2:01 pm
Location: California
Contact:
Thought I'd refresh my UC-Love List.

1.
Sean/Liz
(I don't think that'll ever change)
2.
Sean/Isabel
(This is a new obsession. Which may eventually involve fic-writing)
3.
Kyle/Serena
(So many good fics)
4.
Kyle/Isabel
(Mmmm ToTP)
5.
Alex/Tess
(Seriously. How could I resist?)
6.
Alex/Ava
(See above)
7.
Michael/Isabel
(Too pretty)
7.
Kyle/Ava
(Well... at least in my fic.

)
8.
Max/Maria
(Just ask Karen)
9.
Alex/Maria
(Blame that on Sel)
10.
Brody/Maria
(It's the accent. And the smile.)
11.
Valenti/Isabel
(Okay... I know.. Ick. But you've probably never read
Mala
.)
And I think that's it. The only other one I really love is Sean/Serena, and really that's just in Kath's Sins series... since that's about the only place I've found them.

Spread the UC love.
---
Enthusiastic Roswellian
Posts: 39
Joined: Sat Dec 17, 2005 11:22 am
Location: trapped in a room with Emile Hirsch
I am expanding my UC borders and liking more UC couples everyday

still like
kyle/isabel
and
michael/maria/isabel

now

kyle/serena

max/serena

zan/liz

alex/tess

sean/liz

sean/tess

isabel/valenti(read a story on them too and it was realy good.)
-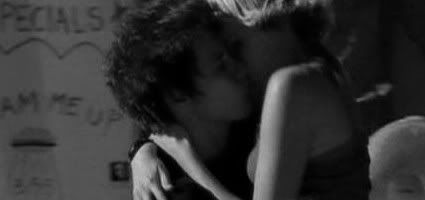 Michael to Maria--
I try my best but I don't suceed
I need to be loved but I fall on my knees
You keep me sane in the craziest moments
Your warmth your beauty will always hold my heart the closest....
---
Enthusiastic Roswellian
Posts: 71
Joined: Thu Apr 20, 2006 10:49 pm
Location: Tasmania, Australia
---
Enthusiastic Roswellian
Posts: 3
Joined: Sun Jan 01, 2006 9:20 pm
Location: Nederland, Texas
Contact:
ya know, i dont know why everyone loves michael/liz. i dont like liz for some strange reason, but i love michael. i think its because i dont like michael with anyone besides maria, but i love maria with just about anyone.


max/maria
kyle/maria
rath/maria
alex/maria
isabel/maria
tess/maria
zan/maria
lonnie/maria(a little)
ava/maria

who am i forgetting? i dont know, but maria with just about anyone. i love her!

Bonnie
Somwtimes, people put up walls, not to keep others out, but to see who cares enough to tear them down.
---
I'm not so interested in Michael/Liz either... But I have definitely an "Unconventional" heart... My favourite couples???
Max/Maria
Kyle/Maria
Kyle/Laurie
Rath/ Isabel
Isabel/Maria
Alex/Tess
Maria/Michael/Isabel
Brody/Maria
Lonnie/Isabel
and, of course... Michael/Isabel!!!
Last edited by
Duccia
on Fri Jun 09, 2006 7:32 am, edited 1 time in total.
---
Obsessed Roswellian
Posts: 566
Joined: Wed Mar 22, 2006 3:23 am
Location: Any place, as long as Zan's at my side. LOL
---
Addicted Roswellian
Posts: 120
Joined: Thu Jul 21, 2005 10:52 pm
Location: Florida
---