Moderators: truelovepooh, Forum Moderators
Roswell Fanatic
Posts: 2301
Joined: Wed Jun 05, 2002 10:05 am
Location: Austria
I'm sure you would have managed to say it better
---
Forum Moderator
Posts: 94
Joined: Wed Oct 06, 2004 8:32 pm
Location: stuffing crackpipes in my big 80's hair
I think you explain yourself quite well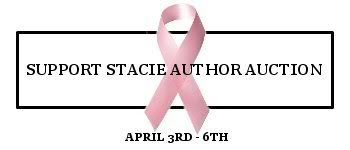 ---
Roswell Fanatic
Posts: 2301
Joined: Wed Jun 05, 2002 10:05 am
Location: Austria
oh, I agree that it is probably obvious that I'm a hardcore stargazer but sometimes my way of saying something is just


---
Enthusiastic Roswellian
Posts: 7
Joined: Tue Oct 09, 2001 4:58 pm
Location: In the South, baby!!
Contact:
So nobody knows what the name or author of the fic where Isabel finds porn under Alex's bed?
The hardest lesson to learn is that love can be so fair to some and so cruel to others, even those who would be gods.
---
Roswell Fanatic
Posts: 3635
Joined: Fri Aug 26, 2005 4:59 pm
Location: Alex's room
---
KarenEvans wrote:I think it is called -Alex and Isabel XXX
No Karen.

That was the name I just gave it when I couldn't find the title. I had saved it but didn't have the title so I just put that on to help me remember what story it was
Sorry... I don't think anyone knows where this story was and I probably was the only one who read it on the original site years ago and now don't have any idea where it is now or who the author was

Kara
---
I read a story once where Alex is secretly watching Isabel by the pool as she sunbaths in a very skimpy bikini. Isabel knowing Alex is there watching calls to him to join her.She gets him to rub the suntan lotion on her and soon they're having sex in the pool.

It's the only one of two Gazer PWP stories I've come across
---
killjoy wrote:I read a story once where Alex is secretly watching Isabel by the pool as she sunbaths in a very skimpy bikini. Isabel knowing Alex is there watching calls to him to join her.She gets him to rub the suntan lotion on her and soon they're having sex in the pool.

It's the only one of two Gazer PWP stories I've come across
Hot Day Blues by James (found at the Crashdown in Crashdown after hours)

2 other PWP also found there
No Regrets by Margarita
Nothing by Greydon Creed
Also there is a fic that I read a while back called "Balmy Nights" by Saturngirl
Kara
---
---
Roswell Fanatic
Posts: 3635
Joined: Fri Aug 26, 2005 4:59 pm
Location: Alex's room
---