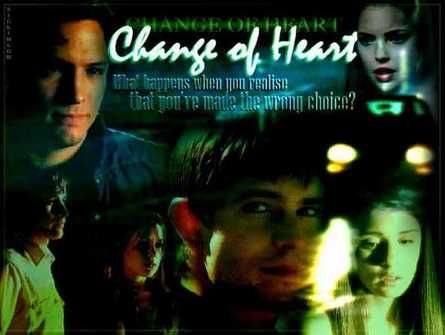 Banner by nickimlow
Title:
Change of heart
Category:
UC&Slash/Alternative Universe
Rating:
Adult
Coupling:
CC + UC&Slash
Disclaimer:
I do not own Roswell
Summary:

Under NO circumstances can anyone under the age of 17 read or participate in this RPG. NO if's, and's or buts...
The idea is that after the group had to leave Roswell, Liz and Max got married. Kyle got distant after that, because he had feelings towards Max. He starts hating the fact that Max was now officially out of his reach and becomes cold towards Liz. Other's don't understand what's going on with him.
Maria and Michael have their on problems. Michael still loves Maria, but he doesn't want to get close to her (because he's afraid that Maria might get hurt). Maria doesn't mind and tries everything to get closer to him. Isabel is almost as distant as Kyle is, maybe even more. She misses Jesse, even if she knows that she needs to move on. Isabel often dreamwalks Jesse and sleeps almost all the time. That worries others.
parings:
Max/Liz
Kyle/Max
Implied Kyle/Alex
Michael/Maria
Isabel/Jesse (in dreams)
Isabel/Drake
Cast list:
Kyle - Anna-Liisa
Max - isabelle
Liz - StormWolfstone (Double/Temp)
Michael - NightshadeIsis
Maria - StormWolfstone
Isabel - StormWolFStone
Drake - Anna-Liisa
Alexs Ghost can be used by Isabel's and Kyle's player (me and Storm) id needed/wanted.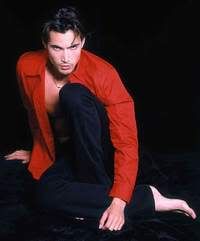 Name: Drake Monroe
Age: 24
Personality: Outgoing in most aspects, he is often known for his way of charming people which goes well with what he does with his life. Drake is kind and caring, but because of things in his past, he doesn't let himself get too close in relationships. He feels that he doesn't deserve a good woman or real love.
Background: Drake was born in a small town in New Hampshire, having never left town until his college days. In college he studied journalism and dramatic arts. Because of his father however, when he completed college he wasn't able to get the jobs he wanted. Instead, his father had him drafted into a secret sector of the FBI.
They told him about the existance of alien's but he isn't about to believe in them. Everything that's myth, he asks for proof. When he's shown a video of a girl seated on her bed with things flying around her, he instantly wants the chance to meet her. He wants to know how she created such extraordinary special effects.
After a few years, the FBI trail had grown cold and he was sent to search undercover. He had a digitally printed picture of the girl who they told him was named Isabel Evans. Of course he doubted very much that he wanted to be responsible for finding her. The few recordings that they had managed to save from Eagle Rock before the situation had gone volatile, had sickened him and he didn't think he could let his superiors do that to the girl.