Under NO circumstances can anyone under the age of 17 read or participate in this RPG. NO ifs, ands, or buts.
Title: The Lodge
Author:
Aliensister
Rating:
Adult
Disclaimer:
Alas I own nothing not roswell and not the song lyrics we're just borrowing.
Summary:
Isabel Evans, Maria Deluca and Liz Parker best friends are 18 and have just graduated from West Roswell High at the top of their class so Isabel decides they deserve to get away after all their hard work before they go off to college and so they pack their bags and head for a vacation at her parent's secluded Lodge in Colorado.
Max Evans has just finished his first year at Harvard University and has decided to take his childhood friend Alex Whitman who also came from Roswell to attend College in Boston and their roommate Michael Guerin for a vacation his parent's secluded Lodge in Colorado.
Isabel and Max used to be like twins, they knew each other inside out, they we're the only people they counted on because their parents used money to substitute for good parenting, always going off to other parts of the world and when they were home all they did was about their father's latest affair and their mother's drinking but it all changed Max's final year of high school and Max has no idea why and so when both sets of teens show up at the Lodge the sparks fly.
Facts:
-Michael isn't from Roswell so this is the first time he meets the girls, the person who -takes him can decides where he's from.
-Alex is Liz's cousin and they get on really well.
-Alex has a huge crush on Isabel but nobody but Liz knows.
-Liz and Max went out in secret, Liz was too scared to tell anyone in case it upset Isabel as she and Max had already started fighting, for a month at the end of his senior year but Liz ended it because she didn't think she was ready for a long distance relationship, since then she has missed him and knows she made a mistake but won't show it incase he doesn't feel the same way.
-Just like in the show Michael and Maria instantly rub each other the wrong way.
Bios.

Isabel Evans
Age: 18
Isabel has just spent the last year in hell, all alone at home because it's not like she could invite her best friends Maria and Liz over incase they saw her parents fighting or her mother drunk off her face or her father feeling up the maids in plain view and if she spent to much time at their houses it would be like admitting that she was lonely and Isabel is too proud for that even though they are her closest friends. This coming year will be different, Isabel will be going off to college so no more mum and dad but the part that makes Isabel sad is that it will also mean no more Maria and Liz so she has planned one last hurrah at the lodge, just the girls with underage drinking, chick flicks and stuffing their faces. Isabel has arranged everything and nothing can go wrong.
Maria DeLuca
Age: 18
Three Words to Describe her: Spontaneous, Talented, Loyal
Life hasn't always been kind to the vivacious blonde. Her career driven father deserted her when she was only ten years old. Instead of falling apart she had to grow up rather quickly and take care of her devastated mother. Luckily she didn't have to do it alone. Liz and Isabel have been her closest friends since elementary school. They do just about everything together. Now that they've graduated from High School their dreams will take them all over world, and regrettably away from each other. Isabel has planned one last adventure before that happens. Maria is enthusiastic about their plans and hopes for a few surprises along the way.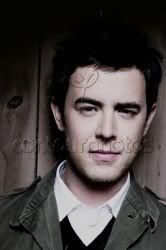 Name: Alex Charles Whitman
Age: 20
Alex was known as a geek in high school and as long as he didn't get beaten up by the jocks or rebels, he didn't have a problem with that. In the year since going to college, he lost about 30 pounds of baby fat which made him a lot more self confident. Not confident enough to mention his crush on Isabel Evans to her brother Max but he's working on that.
He's always been easy going and relaxed and not much of a troublemaker.
Max Evans - 20
Max Evans has just finished a year at harvard and is now looking forward to a very relaxing holiday with his friends Alex and Michael. And one of the best things for him is... no girls! The only girls hes ever been close to has been his sister Isabel, who about a year ago started to become wierd with him and he hasnt a clue why... and Liz Parker. The girl he thought was perfect for him went and broke his heart by saying she couldnt do it long distance. Altho being flirted with at Harvard hes avoiding girls like the plague, but its not enough to persuade girls to stop trying. So Max is very much looking for a girl free holiday with his best friends. Will it be as peaceful as he hopes?
Michael
age:20
Michael is Alex and Max's roommate at Harvard. He's a New Englander at heart, hailing from CT, and he's an artist. At Harvard for an art degree, Michael may not seem bright behind the sometimes moody sometimes wild front, but he likes to be mysterious.
Growing up in a small town, all Michael wants to do is get out and see the world, and he'd like to start in Colorado. He often gets bored, so any adventure is a good adventure. He jumped at the chance to get away for a bit, and perhaps there's also the hope that something out of the ordinary will happen while he's up there, something to shake up his life.
http://i32.photobucket.com/albums/d28/a ... ture-1.jpg
Name: Liz Parker
Age:18
Meet Liz Parker, planner extraordinaire. Liz is so happy that Isabel arranged their last get together away from everyone. Besides Isabel and Maria, Liz's two best friends, Liz's cousin Alex is a constant in her life. Liz loves to write in her journal, she loves to read, and she loves anything to do with Science. She is a planner through and through, however she never planned on Max Evans, her best friend's older brother.
Since Isabel and Max were fighting, Liz didn't want to upset Isabel further, so Liz and Max dated in secret. Liz and Max had only dated for a month but what they had was real. When she realized that Max was going away to school she panicked. She didn't want to do a long distance relationship, especially when she was still in high school. She also wanted Max to really enjoy college, she didn't want to hold him back. Now, she realizes just how wrong she was, but she can't show it at all.
Characters:
Isabel: aliensister
Liz: Skittles1983
Maria: FaithfulAngel24
Max: madroswellfan
Alex: Sternbetrachter
Michael: Fehr'sBear
Pairings:
M/L M/M A/I
What I'm hoping to do is have song lyrics in your posts that describe what your feeling or just songs that you like, not in every post just on ones where there's a radio or someones singing... Let me know what you think?

Please send a sample post and once you get the part a bio

Rules:
1) Long posts (at least two paragraphs) with expression.
2) No rushing! No drastic changes to the story line unless you've contacted me and other players involved.
3) If you aren't going to be a round for a while, please say so I can arrange a temp.