Moderators: Anniepoo98, ISLANDGIRL5, Hunter, Forum Moderators
Chapter three of Once Upon a Christmas has been posted.
---
Chapter 4 of Once Upon a Christmas has been posted.
clueless - I'm still kind of stuck in I'll Look After You and Love & War, but I'm working on getting new parts for both of those stories up.
---
Addicted Roswellian
Posts: 275
Joined: Sat Jun 21, 2003 10:19 am
Contact:
Hi,

Missing your stories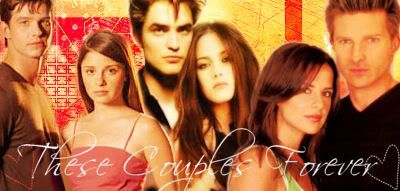 Special thanks too
claudialynn
---
Addicted Roswellian
Posts: 284
Joined: Wed May 31, 2006 1:11 am
Location: Canada
Contact:
Your stories are so good. I wish you had the time to write again.
---
A/N:
To any readers I still have, I'm back! I can't believe how long it's been since I've written anything on this site--or written anything in general. It wasn't my intention to be away for so long, but marriage and a child take up more time than I realized.

I had intended to start putting work out early last year, but then my computer crashed and I lost all of my stories, so I practically had to start from scratch with a lot of my stories and I'll be honest, I almost gave up entirely because of that. But recently, I've gotten that writing bug back and after a few encouraging messages from some of my wonderful readers, I've decided to get back into it. It'll be a little bit slow at first as I get back into it, but I fully intend to finish my current stories and the ones I've had on my mind for awhile, but didn't have the time to work on. I've got a couple of chapters of Love & War ready to go and I'm currently finishing some rough drafts of I'll Look After You and Consequences from the Past and as soon as they're moved from the Dead & Buried section, I'll be ready to post. I want to thank you all for your patience and constant encouragement. It means the world to me and I'll try not to disappear on you all again.

---
---
Return to "Work by Author/Updates"
Who is online
Users browsing this forum: No registered users and 1 guest