Search found 115 matches
by singerchic4

Sat Oct 18, 2008 2:14 pm
Forum: Other Shows Discussion
Replies: 47
Views: 33519
Anyone see this week's epi? It was awesome! good old supernatural fashion. They're never afraid to try something different! Monster movies, I love it!
by singerchic4

Fri Sep 19, 2008 1:25 pm
Forum: Other Shows Discussion
Replies: 47
Views: 33519
OMG! Was last night's epi amazing or what?! Incredible! ***************************8 SPOLIER ****************************************** I mean an ANGEL?! I loved that part!!! "Because God commanded it" This is so exciting! I love this show more and more and more! I think that its great that they reu...
by singerchic4

Tue Sep 02, 2008 11:25 pm
Forum: Work by Author/Updates
Replies: 19
Views: 14085
I've been motivated to do art recently, I can't explain it...but I LOVE it!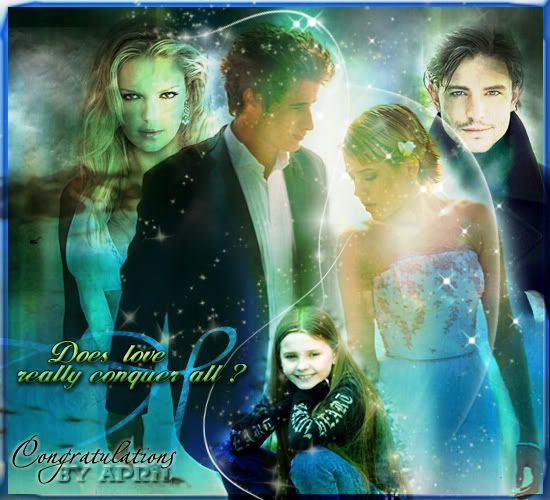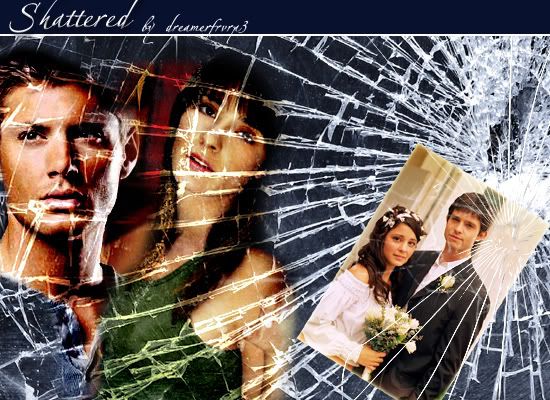 by singerchic4

Tue Jul 29, 2008 12:27 pm
Forum: Dead and Buried
Replies: 9
Views: 30333
Thanks you guys, I appreciate you coming back!
With as often as I show up around here to post, I should be fired by now...

But, I'm glad you like it.
Lindsay
by singerchic4

Tue Jul 29, 2008 12:56 am
Forum: Dead and Buried
Replies: 9
Views: 30333
EPISODE 8 Scene 1 FADE IN: INT. BOB THE JEEP – PARKED OUTSIDE CRASHDOWN CAFÉ – NIGHT FALL Alex watches Isabel's facial expression while she is concentrating on daydreamwalking Amy's mind. Everything seems to be alright until suddenly Isabel screams. Her arms lash out and she struggles as through dr...
by singerchic4

Thu Jan 24, 2008 3:56 pm
Replies: 16
Views: 6689
But, they have committed to protesting/picketing any memorial service or program honoring or remembering him held in the US. All because he starred in Brokeback Mountain. I'll admit, I've never seen it, and have no desire to, but I can't believe someone could use that movie as a good excuse to hate...
by singerchic4

Thu Jan 24, 2008 2:08 am
Replies: 16
Views: 6689
I feel so sorry for his whole family. Michelle Williams grew up here in San Diego and lots of my friends knew her growing up. I feel just awful for her and her daughter. I know that she and his family cared for him deeply. This is just a tragedy. My prayers are with you and your family Heath, you wi...
by singerchic4

Thu Dec 20, 2007 1:41 am
Forum: Multimedia
Topic: Roswell Fanart #17
Replies: 185
Views: 101673
Thanks for the kisses Jo :D I know we don't typically post icons in the fanart thread, but I wanted to show off my first shimmer icon http://i2.photobucket.com/albums/y31/singerchic4/Singerchic4Intoxicating.gif When I'm teaching myself how to to all these photoshop techniques every little improvemen...